RK HIV AIDS Research and Care Centre conducts TB tests for 1000 patients in Dindoli near Surat
2 min read
RK HIV AIDS Research and Care Centre, a Guinness Book of World Records holder, has partnered with the SBI Foundation to organize and promote awareness for a Tuberculosis-Free Health Camp. In June, the camp was successfully held in Tarwadi Amaroli, Surat, and due to its success, another camp was recently organized in the town of Dindoli, located in the Udhna district of Surat.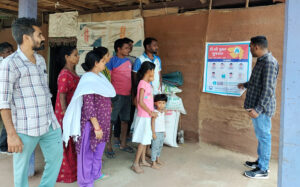 Both Mr. Sanjay Prakash, the Managing Director of the SBI Foundation, and Dr. Dharmendra Kumar, the President of the RK HIV AIDS Research and Care Centre, are fully committed to making Gujarat a tuberculosis-free state. The medical institution conducted TB tests for over 1000 patients last week to eradicate the disease from the state as soon as possible.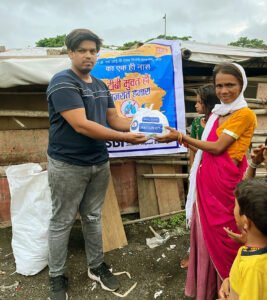 Despite India's ongoing battle against tuberculosis, RK HIV AIDS Research and Care Centre is determined to fulfill Prime Minister Narendra Modi's vision of eliminating the disease by 2025. The relentless efforts of this medical institution are expected to significantly reduce the number of tuberculosis cases in the state.
To further combat the disease, a team of doctors is actively conducting aggressive counselling and awareness programs. RK HIV AIDS Research and Care Centre has already succeeded in raising awareness through multiple TB tests across various areas of Gujarat, including Surat, Dang, Bharuch, and Vyara.
The spokesperson for RK HIV AIDS Research and Care Centre expressed gratitude for the overwhelming response to their prompt medical tests across the state. The team's meticulous observations have led to early detection and necessary preventive measures for those showing TB symptoms.
Furthermore, the medical institution has donated ration kits and medicines to 1000 TB patients to improve their overall health. Emphasizing the importance of public health and awareness, those in Gujarat displaying TB symptoms or already suffering from the disease are encouraged to undergo medical tests and actively participate in creating a 'TB-free Gujarat' as part of this revolutionary movement.