More than 11 Lakh patients participated in Maha Arogya Shivir organised by RK HIV AIDS Research & Care Centre
2 min read
RK HIV AIDS Research and Care Centre has achieved a remarkable feat by securing a place in the Guinness Book of World Records. In collaboration with Bhairavnath Sugar Industries and the Maharashtra Ministry of Health and Family Welfare, they organized the largest free general medical camp ever witnessed in the world. This extraordinary event took place in Pandharpur, Maharashtra and catered to over 1.1 million patients. The camp was inaugurated by CM Shri eknath Shinde .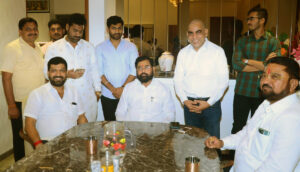 Spanning across three locations—Wakhari, Gopalpur, Tin Rasta, and near the Bhima River—the camp coincided with the Vishnu Pooja Festival . The event was graced by esteemed guests, including Shri Eknath Shinde, the Honourable Chief Minister of Maharashtra,along with 
Shri Tanaji Rao Sawant, the Honourable Health Minister of Maharashtra, and Shri Girish Mahajan, the Family Welfare Minister of Maharashtra.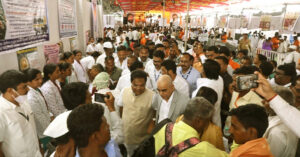 Additionally, notable personalities such as Shri Shrikant Shinde, the Honourable Medical Education Minister, and Shri Shivaji Sawant, Minister of Maharashtra, were also in attendance. The medical camp's success was greatly amplified by the participation of over 8,000 medical teams, including renowned hospitals like Jaslok Hospital, Lilavati Hospital, Jupiter Hospital, and HCG Hospital.

The unwavering support provided by the medical teams and hospitals was highly appreciated. They offered free eye tests, distributed spectacles, and conducted comprehensive health check-ups. Furthermore, they dispensed medication, carried out blood tests, ECGs, sonography tests and provided various other medical facilities.

The mega Maha Arogya Shivir medical camp at Pandharpur encompassed a wide range of services. The General OPD alone attended to an impressive 946,021 patients. Various departments specializing in cardiology, medicine, surgery, gynaecology, dermatology, ENT, dental, orthopaedics, physiotherapy, Ayush, sonography/USG, ophthalmic OPD, and more, also catered to a significant number of patients, ensuring they received the necessary medical assistance.

Dr. Dharmendra Kumar, the President of the RK HIV AIDS Research and Care Centre, played a pivotal role in organizing over 29,000 medical camps, benefiting more than 35 million individuals. His dedication to providing medical services and care to such a vast number of beneficiaries is truly commendable.

In a nutshell, Dr. Dharmendra Kumar feels overwhelmed to organise such medical camps to improve the health and well-being of people.