STUDENT PARLIAMNET must be in every School said Director ANIL GAJRAJ. His upcoming Movie titled "UDD CHALE" is based on Holistic Education System
2 min read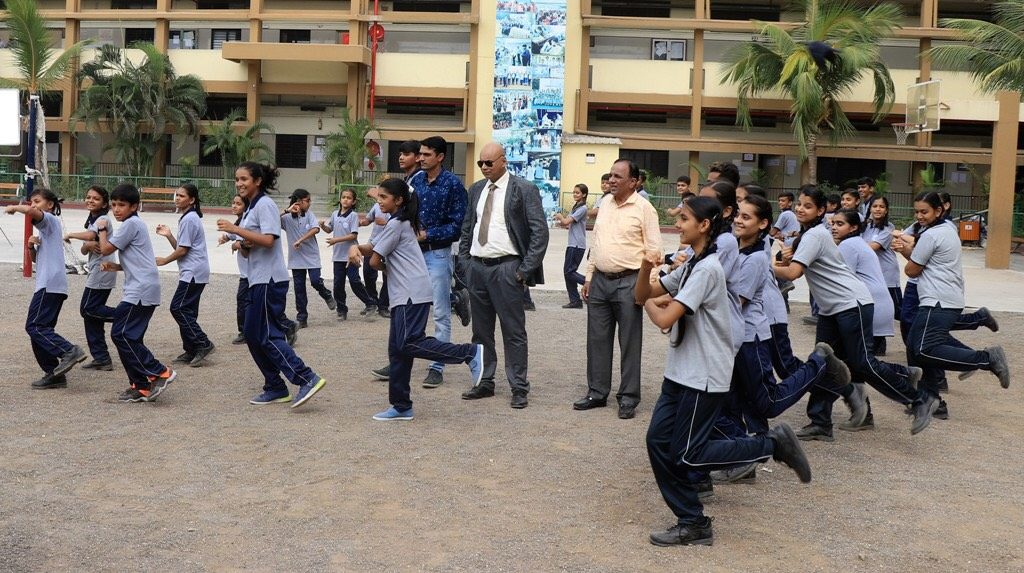 It is important for every scholl to have its own separate STUDENT PARLIAMENT. Writer and Director ANIL GAJRAJ explains that his upcoming movie "UDD CHALE", is based on Holistic Education, where teachers pay attention towards Children's Physical, Personal, Emotional, Spiritual well being as well as cognitive aspects of learning and the premise that each person find identity, meaning, and purpose in life through connections to the community, to the natural world, and to humanitarian values such as compassion and peace.In this movie, A School is run by STUDENT
PARLIAMENT and each and every decision is taken by School  Students only and Students solve their problems with the help of Student parliament and Teachers are just Facilitators. The movie also has Wild Life Shoot(Sasan Gir National Park), where Students stuck in Jungle in between Carnivores animals, like Lions and Leopards during Wild Life Exploration. The movie "UDD CHALE", which also
promotes India Tourism Industry and Wild Life
(Wild Animals) is made under banner of Takshraj Films, which isProduced by Ashwin Patel and Anil Gajraj. The Movie has just got clearance from Censor Board of Film certification with U/A
certificate. Writer and Director Anil Gajraj said that
all students should have freedom to choose their
interest of Field during school days and Education
system needs to be changed (Update). The Movie
UDD CHALEhas 4 inspirational Songs, Sung by
Tanu Shrivastava, Lucky Alli, Vansh Kadam,Santosh Puri, Vasvik Roy and Dheeraj Singh. Music by Santosh Puri.  
Lead performers are Sanjay Gurbaxani, Banwarilal
Jhol, Lajvanti Bhagtani, Poojan Joshi, Aakash Sippy,
Dhrudip Thakkar, Agust Aanand, Binod Singh,
Takshshil, Sameer, Zaara Khan, Anil Gajraj, Dheeraj
Singh & Aarzoo. Main lead Child Actors are
Raunak, Khushi Singh and Dhyana. PadamShree
Awardee Shri Kanubhai also did Guest Appearance.
D.O.P: Jayanta Ghosh, Second Camera man: Vismay
Kanpariya, Associate Producer: Binod Singh,
Executive Producer: Sunil Gajraj, Editors: J.P.Yadav
& Amit Jaiswal, D.I: Deepak Kapoor, V.F.X: Ajay
Maurya, Visual Promotions: Premankur Bose, Trailer
Graphics: Vivaan Bose. Written and Directed by Anil
Gajraj. Producers Ashwin Patel and Anil Gajraj are
planning to Release the movie"UDD CHALE" on
Independence Day, 15th.
Awardee Shri Kanubhai, Jayanta Ghosh, Vismay Kanpariya, Binod Singh, Sunil Gajraj, J.P.Yadav, Amit Jaiswal, Deepak Kapoor, Ajay
Maurya, Premankur Bose,