Medha Pushkarna's book 'The Great Trial' trailer surpasses more than a million views on YouTube
2 min read
Author Medha Pushkarna has grabbed everyone's attention with her much-talked-about novels 'The Great Trial- War on Earth & Corona summoned to Court'. The books brilliantly depict the differences between the animal kingdom and humankind with several uncertainties happening in the world. Medha's book has garnered tremendous momentum, and was launched recently at the Oxford store in Delhi. The book has been creating a buzz on the web space as its trailers have surpassed more than a million views on Medha's YouTube channel.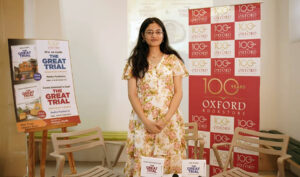 The intriguing plot has undeniably left the readers amazed. Now that the trailers are up on the author's YouTube channel, it has left the viewers excited with its entertaining and engaging storyline. The novel infuses entertainment with education where the Trial would decide the fate of humanity and the animal kingdom. The plot of 'The Great Trial' series serves as an effective tool to understand the Trial process in a better way.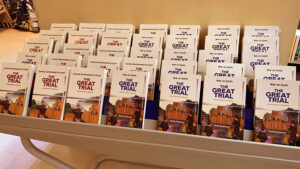 Through the story delivered by Medha, readers and viewers also get to learn about basic principles and maxims of law that hold global significance. In addition, the novel encompasses elements of self-help, enriching its genre and making it a valuable read. The dramatic storyline authored by Medha might get an adaptation into a courtroom setting play or a mock trial exercise.
Moreover, its animated plot leaves room for a potential animated movie adaptation, allowing both prosecution and defence to leverage the narrative's gaps in building compelling arguments. 'The Great Trial' caters to nature and animal lovers, as it delves into the critical environmental issue of the impending war over natural resources like air and water.
Keeping the readers engaged, the novel sparks a thought-provoking debate on mankind's impact on nature and the planet, presenting an urgent call for environmental awareness and action. The book's popularity, including a substantial following for the Hindi book trailer, indicates its potential for translation into regional languages, broadening its reach to diverse audiences.
In a nutshell, the open-ended nature of the plot sets the stage for a potential sequel, as the unanswered questions and unresolved debates leave readers eagerly anticipating further developments in the series. To sum it up, Medha Pushkarna's 'The Great Trial'  'War on Earth' and ' Corona summoned to Court' series , stand as a gripping courtroom drama that not only entertains but also addresses significant issues concerning humanity, the animal kingdom, and the environment.