Priyanka Pankhil Chheda – Winner of Mrs. Queen of India 2021 & BEST RUNWAY MODEL
2 min read
Let your dreams be bigger than your fears, your actions louder than your words, and your faith stronger than your feelings…!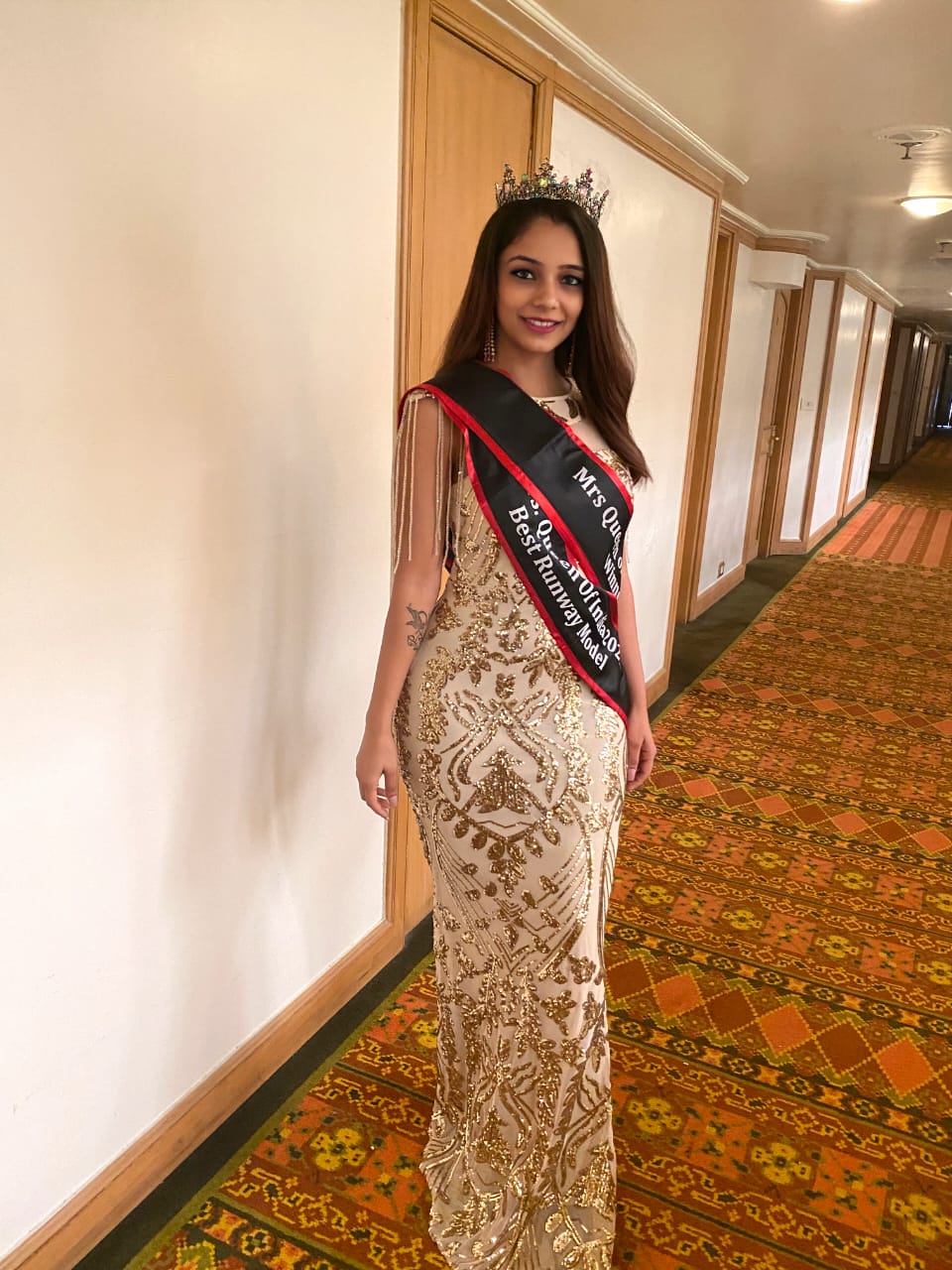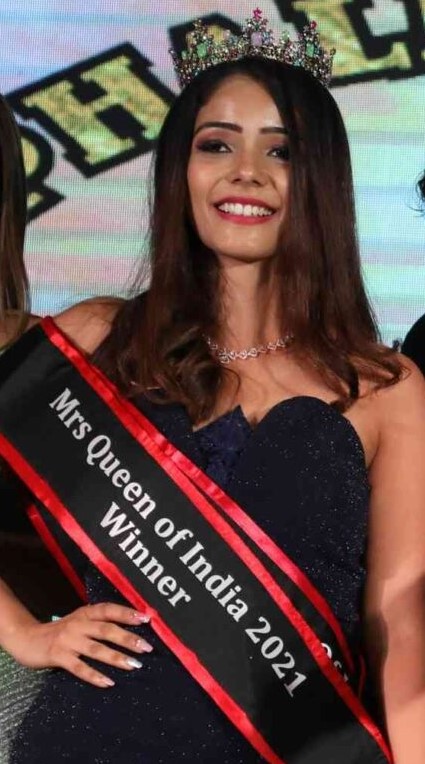 She is a woman always believing in turning her dreams into reality.
Priyanka Chheda who belongs to Kutch in Gujarat, was born and brought up in Mumbai. She was born on 3rd March, 1991.
She completed her schooling from Adarsh English High School, Prabhadevi, Mumbai. She did her graduation in BCom from R A Podar College & her Post graduation in MBA (Finance) from Welingkar Institute of Management.
She is a Music lover. She is a classically trained Singer & Dancing is her passion. She is a travel freak and always keento try new adventures.
She is a MMA fighter because she believes that martial arts not only helps with physical self defence but also helps to become more calm and level headed in real life situations.
At the age of 23 she got married to Mr. Pankhil Harish Chheda in Dec 2013; who is a computer science engineer from IIT Mumbai. He is a Businessman into Real Estate & is currently developing properties in Mumbai.
When she was 25, The couple got blessed with an amazing daughter named "AADHYA in 2016'. She lives in a joint family; where her father in law "Harish Chheda" is a civil engineer by profession & a businessman into Real Estate. He was elected as a BJP Corporator Ward No.8 from 2017 to 2022. Her Mother-in-law "Varsha Chheda" is BSc with micro biology, DMLT by profession.
After her marriage Priyanka opted to become a homemaker to take care of her family. Soon in 2018, she again started thinking to boost her career as a Model. She always believed that we all have one life so not to let go of any opportunities that come on the way.
With her family's full help and support she got an opportunity to participate in a Beauty Pageant of DADASAHEB PHALKE INDIAN TELEVISION AWARDS 2021 & won the title of BEST RUNWAY MODEL & WINNER OF MRS QUEEN OF INDIA 2021. This is what helped her gain more confidence, showcase her talent & create her own identity.
"CROWN DOES NOT DEFINE YOU; BUT ITS YOU WHO DEFINE THE CROWN"
She wanted to set an example for all the women that "every woman is beautiful; no matter what the colour or shape is. Because it is not what is outside but all that matters is how beautiful you are from inside. Outside beauty fades away but internal beauty lasts forever. Always have faith in what you do & learn to accept who you are; because if you believe, you can achieve."
A journey of thousand miles begins with a single step.
One day you will tell your story of how you have overcome what you are going through now. And it will become part of someone else's survival guide.