RK HIV AIDS Research and Care Centre hosts a medical camp on Gandhi Jayanti in Bharuch
2 min read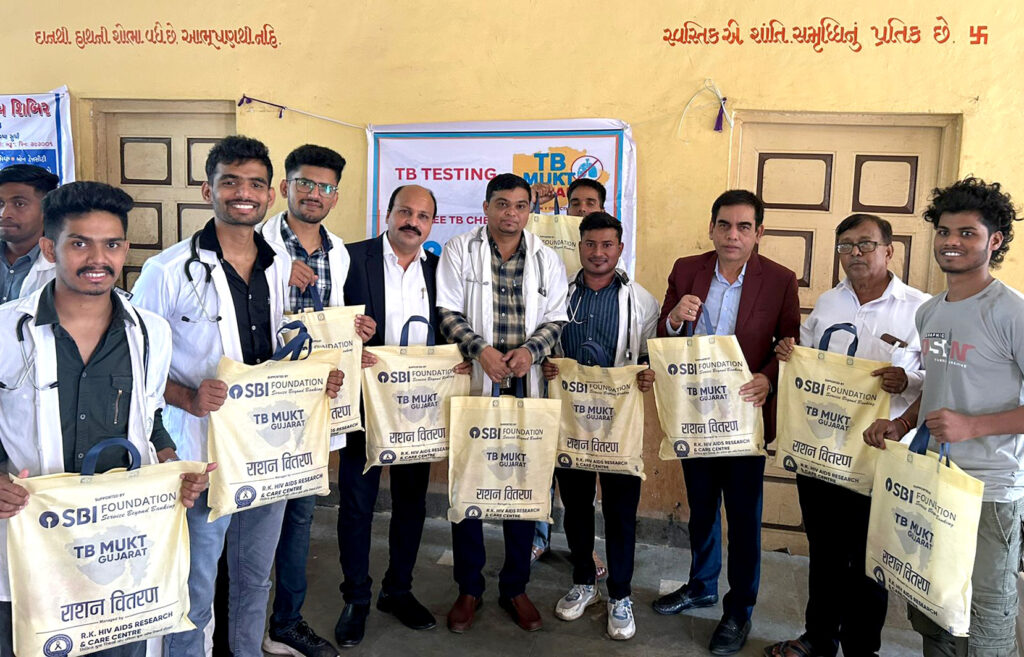 Guinness Book of World Records Holder, RK HIV AIDS Research and Care Centre, led by Dr. Dharmendra Kumar organised a significant event 'Maha Arogya Shivir TB Mukt Gujarat' with TB officer Deepak Chaudhary in Bharuch, Gujarat. The event was held on the occasion of Gandhi Jayanti, marking the 154th birth anniversary of Mahatma Gandhi. The one-of-a-kind event witnessed the collaboration of over 100 doctors dedicated to diagnosing and treating patients suffering from tuberculosis.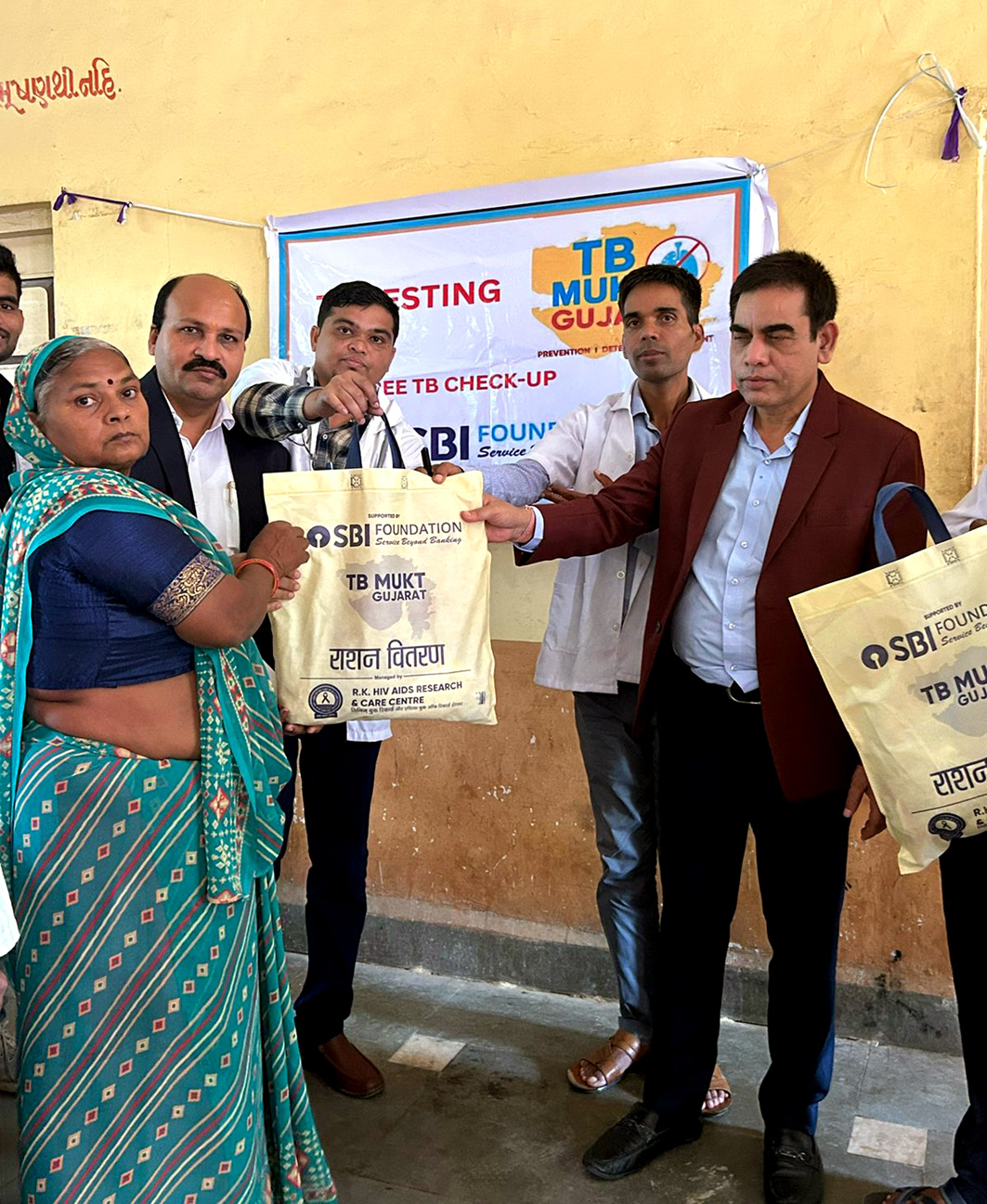 At the health camp, many vital services were provided to the attendees. Extensive TB testing, health check-ups and the distribution of medicines were held for more than 15,000 underprivileged individuals. Additionally, 5,000 ration kits were distributed to TB patients, emphasising the holistic approach of the initiative.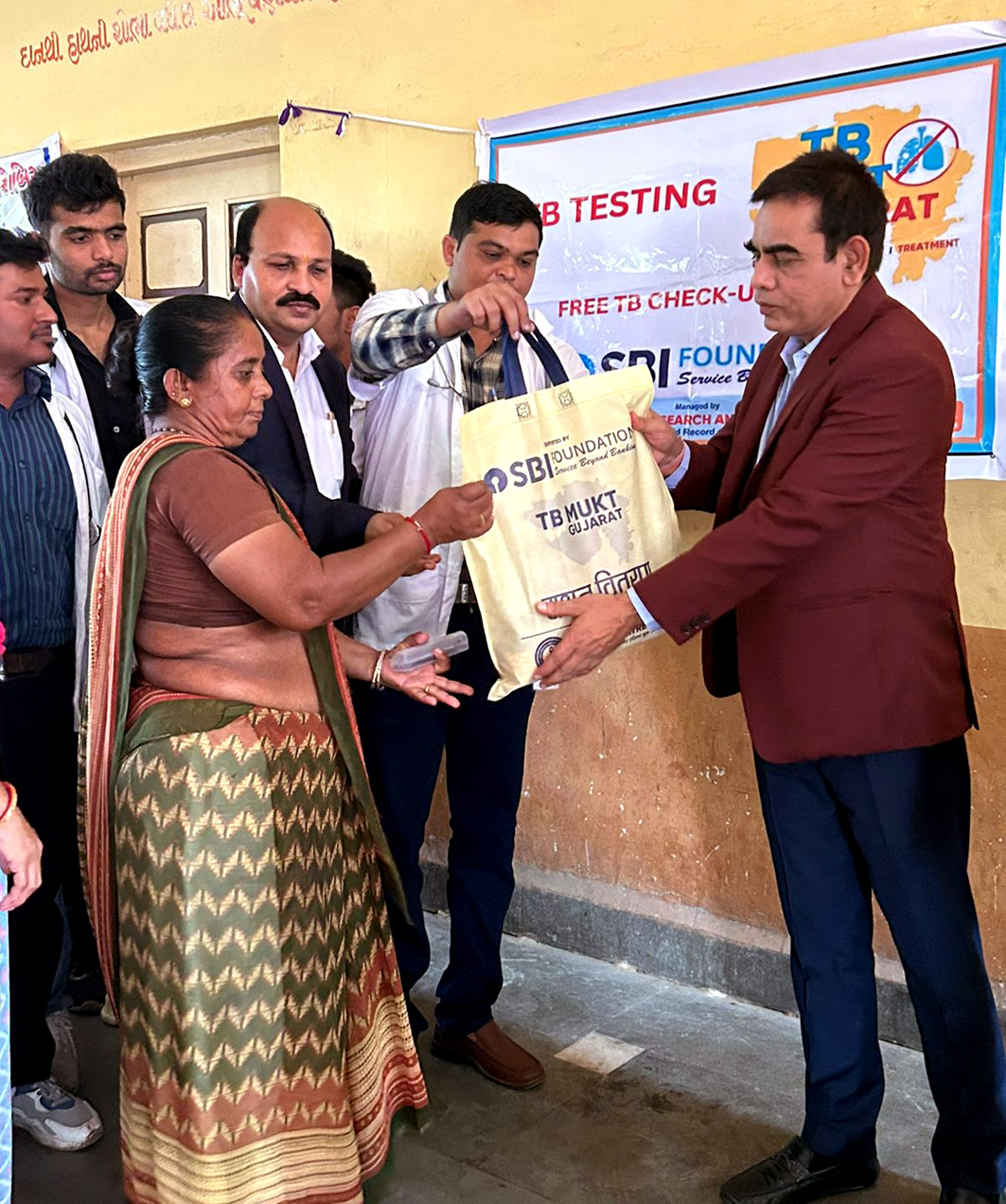 'Maha Arogya Shivir TB Mukt Gujarat' has been an ongoing effort by the RK HIV AIDS Research and Care Centre, strongly supported by the SBI Foundation, aiming to combat tuberculosis effectively. Dr. Dharmendra Kumar and his team are tirelessly working to fulfill Indian Prime Minister Narendra Modi's vision of a TB-free India by 2025.
The commitment of RK HIV AIDS Research and Care Centre extends beyond mere diagnosis and treatment. The medical team is deeply invested in educating communities about preventive measures, shedding light on symptoms and conducting extensive testing to reduce TB prevalence in Gujarat. Earlier, awareness programs were initiated to inform the public about TB symptoms and proactive measures to combat the disease. These programs underline the crucial role of public health and awareness in building a society free from this ailment.
Dr. Dharmendra Kumar shared his viewpoint, stating, "Our collective mission is to make India TB-free. We're working diligently to bring a positive change in the lives of the affected." In addition, TB officer Deepak Chaudhary emphasized the significance of the event. He said, "The efforts behind organising events like 'Maha Arogya Shivir TB Mukt Gujarat' are pivotal in the fight against TB. Through these events, we are stepping closer to a TB-free India."
In the last few months, multiple events of the 'Maha Arogya Shivir TB Mukt Gujarat' have been organised with a focus on improving public health. Such initiatives and awareness campaigns in building a society are widely appreciated where tuberculosis is a thing of the past. With dedicated efforts and a united resolve, we are sure that India can envision a future free from the clutches of this disease.