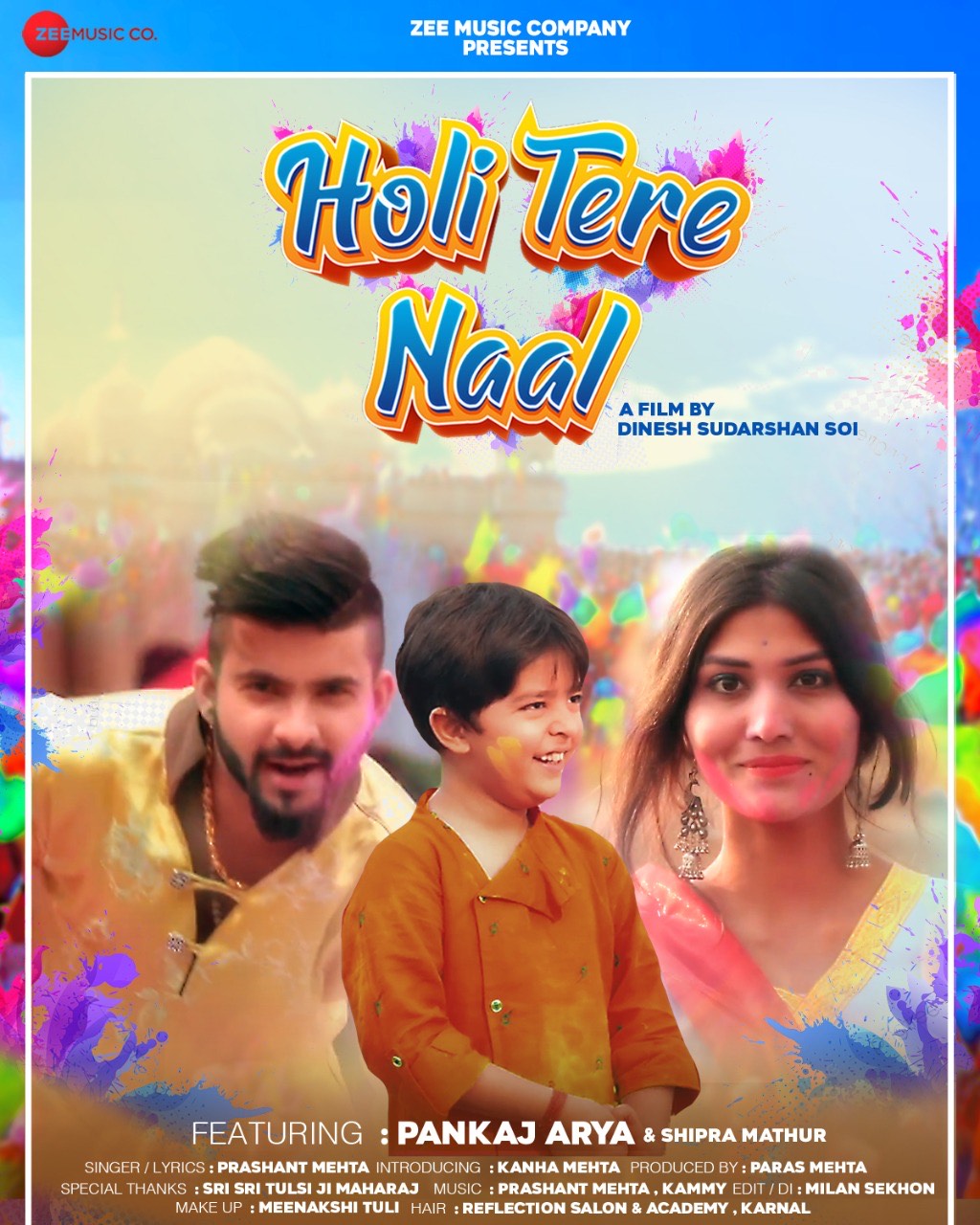 Holi's Lynn is not over yet! B Town has a good news to reveal that Zee Music Company is all set to release  Holi Tera Naal with Pankaj Arya introducing superlist child artist Kanha Mehta. The song is sung by multitalented  Dr. Prashant Mehta, the lyrics are also penned by him, with music credited by Kammy and Dr. Prashant himself. The song is being produced by a well renowned producer Mr. Paras Mehta who is also coming up with prestigious label Dhamaka Records.
Holi Tere Naal has been directed by a renowned Music Video director Mr Dinesh Sudarshan Soi. The other crew consists of Choreographers Ronit Sharma & Ricky Chawla, Direction team Gaurav Sharma & Deepak Soi. The song was shot in Krishan Nagri Vrindavan where special thanks goes to Sri Sri Tulsi Ji Maharaj to make it happen.
It took a lot of effort to warn the song and we greatly appreciate their  efforts. As Director Dinesh Sudarshan Soi is known for back to back hits, hope Holi Tere Naal also does really well. Lead actor Pankaj Arya has done a fabulous job whereas little Kanha Mehta is looking brilliant in his introduction video. Overall the music video looks quite promising and hereby we wish the team all the very best !!