Maesha Soi, cute daughter of Star Director Dinesh Sudarshan Soi, is making netizens go gaga !
2 min read
Maesha Soi, cute daughter of Star Director Dinesh Sudarshan Soi, is m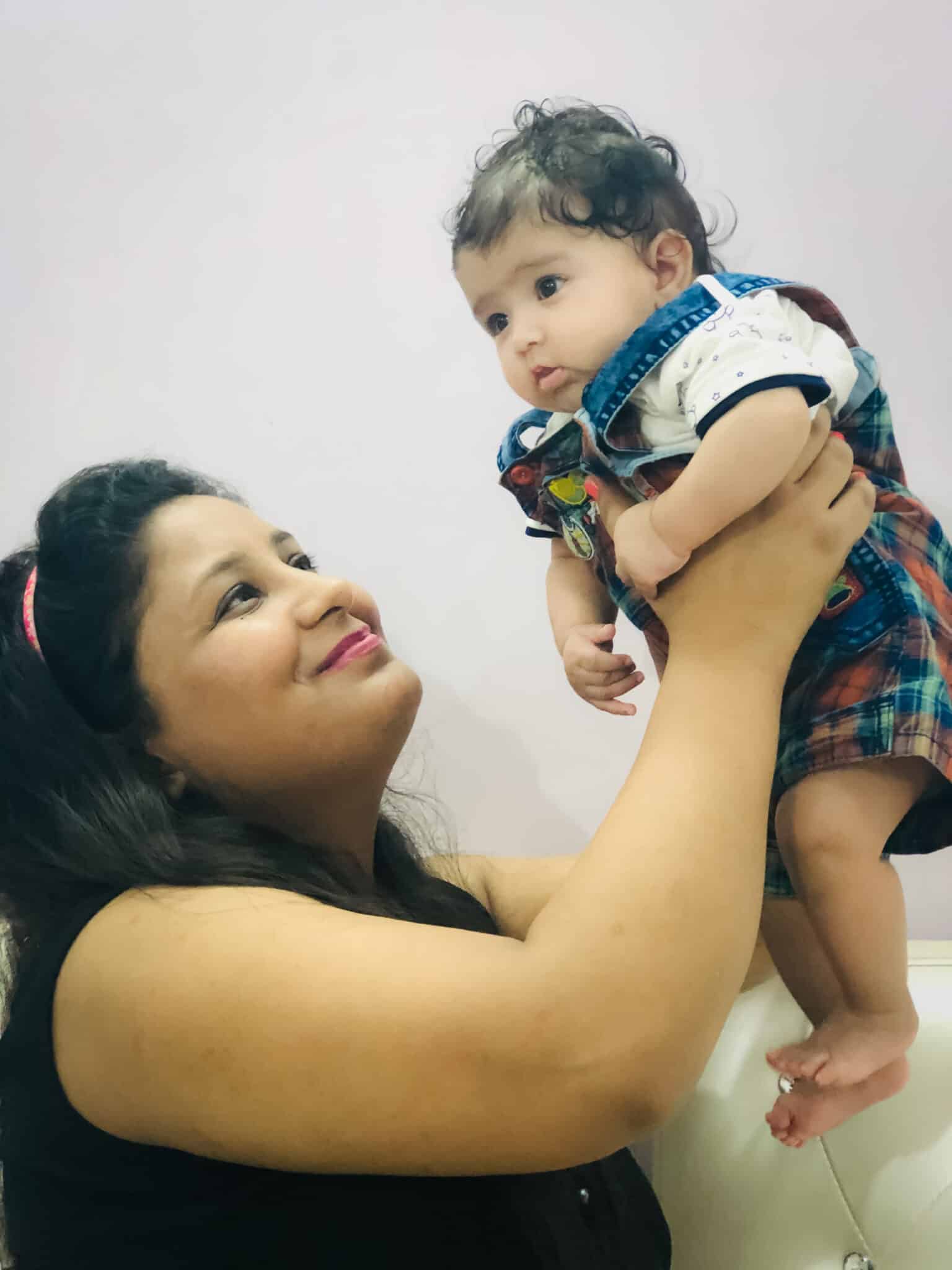 aking netizens go gaga ! Here's why ? It's even more striking when we see a celebrity kid following in their parents' footsteps, and teensy Maesha Soi proves it that DNA doesn't lie! She is a baby girl of a Record holder Casting Director turned Director Dinesh Sudarshan Soi and a Creative mother Sonia Malhotra Soi. Maesha is already creating her own public persona and is in the spotlight, even though she is too young to understand how the glamour world operates. She is stealing the entire limelight and media spotlight at such a tender age and we are damn sure that whatever path this baby lass ultimately chooses, it will bound to lap massive attention, fandom and success. It's only natural to expect Maesha Soi embracing the entertainment industry in the near future. After all, the Bollywood gene pool is strong! "Our life has totally changed ever since Maesha came into our life. I turned Director from a Casting Director and doing amazing work. I started my own music label with the name DS Creations Music ™️. It's in partnership with a renowned businessman from Prayagraj, Mr. Abhishek Archana Srivastava, being handled by my wife Sonia Malhotra Soi and brother Deepak Soi. I mean everything is going just fabulous. Maesha is angelic." Said Dinesh Sudarshan Soi. At the moment, Maesha Soi is loving every bit of the attention and is constantly showered with incessant social media attention from her fans and well-wishers, thanks to her charisma and charm! Her warm, genuine smile is gazed at very intently. You simply can't ignore her heart-warming pictures that has set social media on fire. No doubt, she is already lining up to hit the marquee.