Veteran filmmaker of Big B's Kohram; Mehul Kumar launches trailer of 'Andheri West Filmy City'
1 min read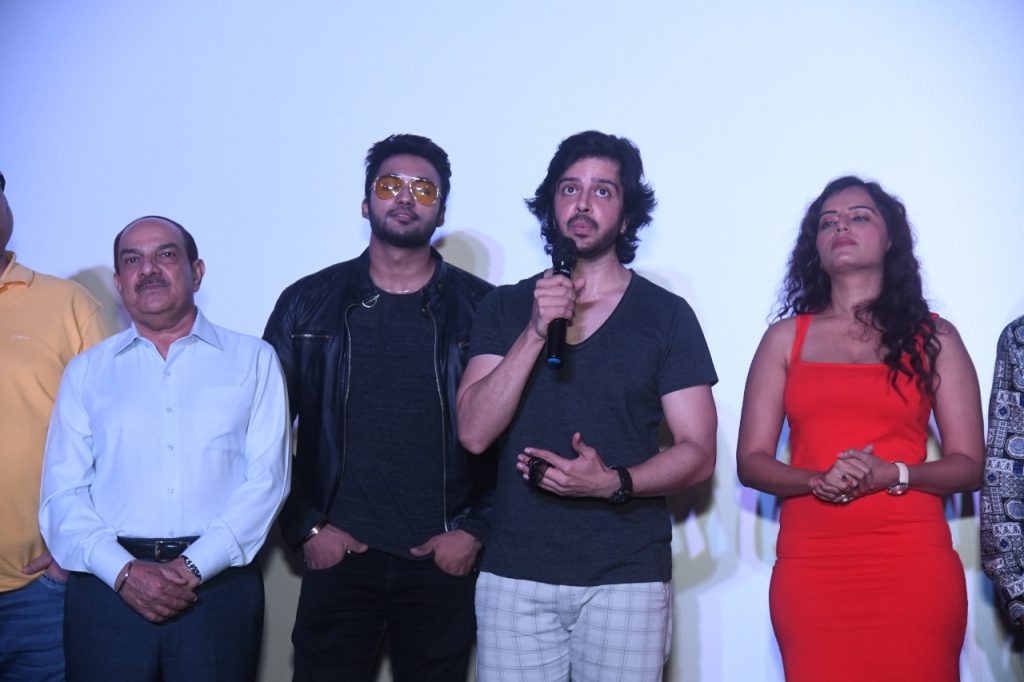 Veteran filmmaker of Big B's Kohram; Mehul Kumar launches trailer of 'Andheri West Filmy City'
Mehul Kumar who is known for his fantastic films like 'Krantiveer' with Nana Patekar, 'Kohram' with Mr Amitabh Bachchan was recently seen as guest of honour at an trailer launch of upcoming web series 'Andheri West Filmy City'.
The series will portray the story of strugglers who wants to become something in the world of glamour and how they face problems to achieve their goals. While interacting with the media at launch, director Navin Batra said that how he has tried to keep things very much real to portray truth of film industry – simultaneously with the elements of entertainment for audience.
The web series which stars actors like Meghna Patel, Ahsaan Khan, Vijay Bhatia, Zuber K Khan, Shikha, Bhavya Shinde will be aired from 1st October 1019 on Surat based firm KindiBox. KindiBox is a newly launched app which is already launched on Google Play Store where audience will enjoy twenty four short films and twelve web series every year with many other fantastic and entertaining contents. Not only these but KindiBox will also showcase feature films. One of those is a biopic named as 'Cyphar' which is filmed on Mr Paresh who is almost handicapped but how he encourages everybody and proves to achieves the goals.
Sonal Parsana Trivedi is the CEO of KindiBOX followed by Suresh Joshi and Kalp Trivedi as Creative Heads.