Grand celebration of the 2nd edition of Pillars of Democracy Awards by Dr Vaidehi Taman
2 min read
The second edition of the Pillars of Democracy Awards was organized at the Yashwantrao Chavan Auditorium in Mumbai in the presence of several eminent personalities. Organized by Dr. Vaidehi Taman, many people, including Maharashtra Education and Marathi Language Minister Deepak Kesarkar, were felicitated in this program.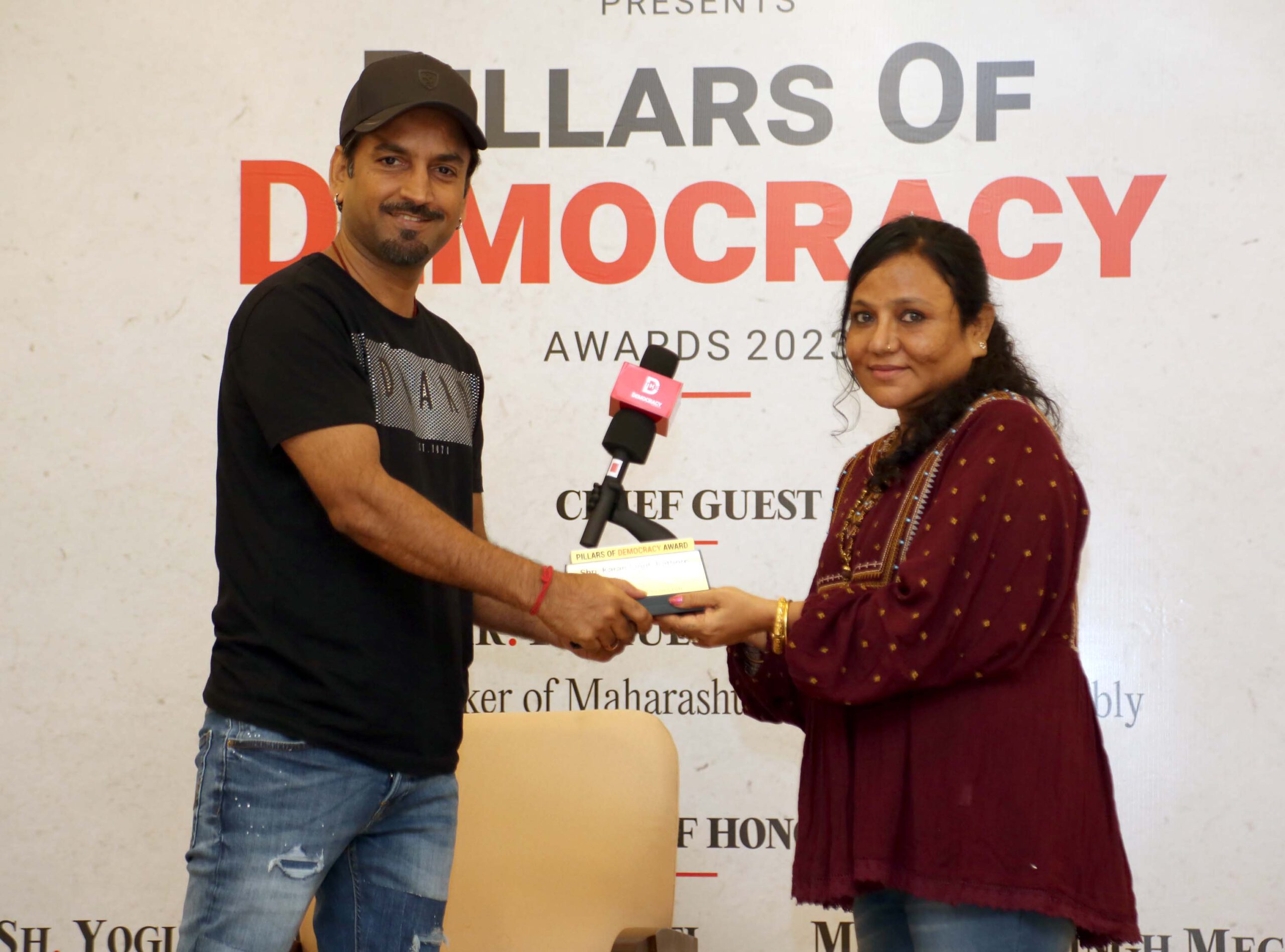 Social worker Datta Bargaje, who has been working for years in connection with the care and treatment of patients suffering from HIV, was also honored with this honor.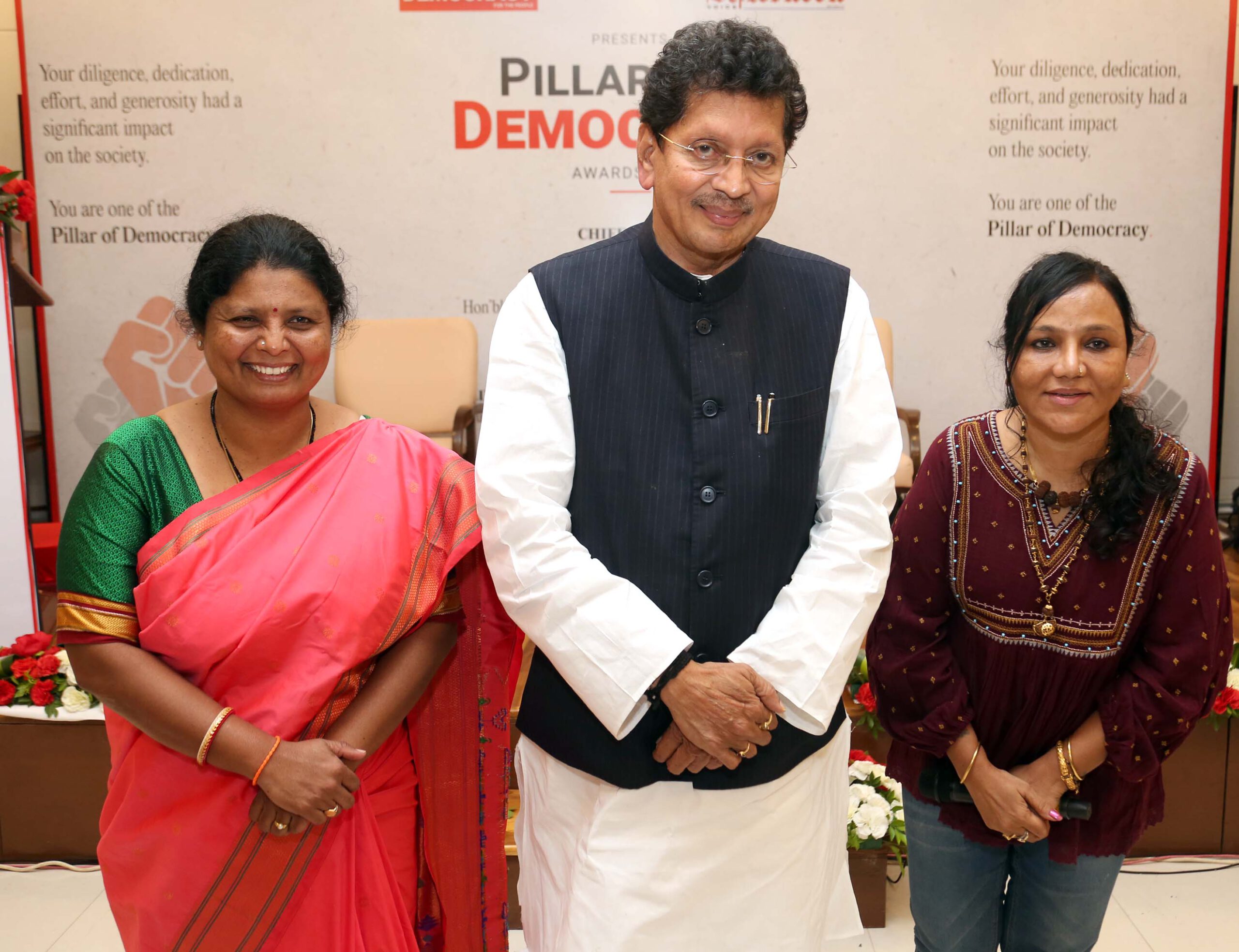 Chandrakant Dange IAS, Sushma Andhare (Shiv Sena), Ashiana Institute of Autism, Social Activist and Changemaker Kasandra Nazareth, Senior Journalist and Historian Dattatreya Nalawade, Journalist and Writer Raju Parulekar, Kamlesh Sutar (Lokshahi News), Senior Photojournalist SL Shant Kumar, Singer Composer Nandesh Umap, filmmaker and script writer Karan Singh Rathore, entrepreneur Namrata Thakker, and Dr. Santosh Pandey were honored with the Pillars of Democracy Awards.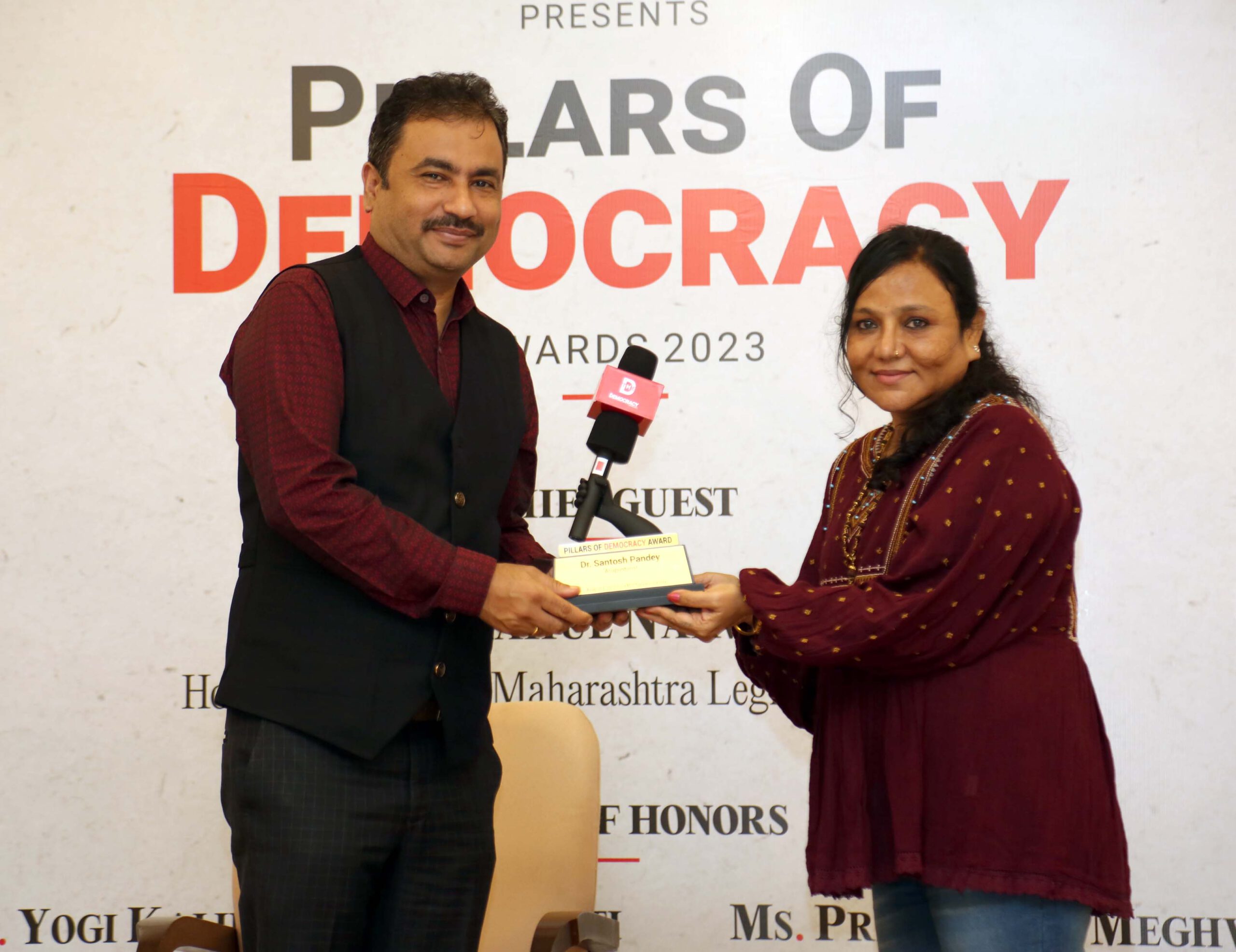 Dr. Santosh Pandey thanked Dr. Vaidehi for this award. He said that he has been practicing for the last 22 years. Treating naturopathy without drugs. All the awardees praised Dr. Vaidehi for her journalism and her passion and said that apart from journalism, she is doing excellent work in many fields, including parallel medicine, spirituality, and social work.
Dr. Vaidehi said that the people working in this direction to uphold democracy were honored with this honor. Most of the staff in my office are disabled; I teach them to work and train journalists.
Here, director Karan Singh Rathore told people about his short film "Path". Starring Jackie Shroff in the lead, this special film has an important message. Karan Singh Rathore has written dialogues for films like Mary Kom and Gangubai. Karan Singh Rathore said that we all have heard and read about human trafficking and child trafficking, but bride trafficking is a shocking truth. I tried to bring the issue of bride trafficking to the world and made a film lesson."