Famous singer Vinod Rathod sang the title song of Tahir Kamaal's film "Sultana the Hero
2 min read
Famous singer Vinod Rathod sang the title song of Tahir Kamaal's film "Sultana the Hero"
Bollywood actor Tahir Kamaal Khan will now be seen as "Sultana". He is playing the title role in the film Sultana the Hero. The title song of this film is sung by Bollywood's famous and favorite singer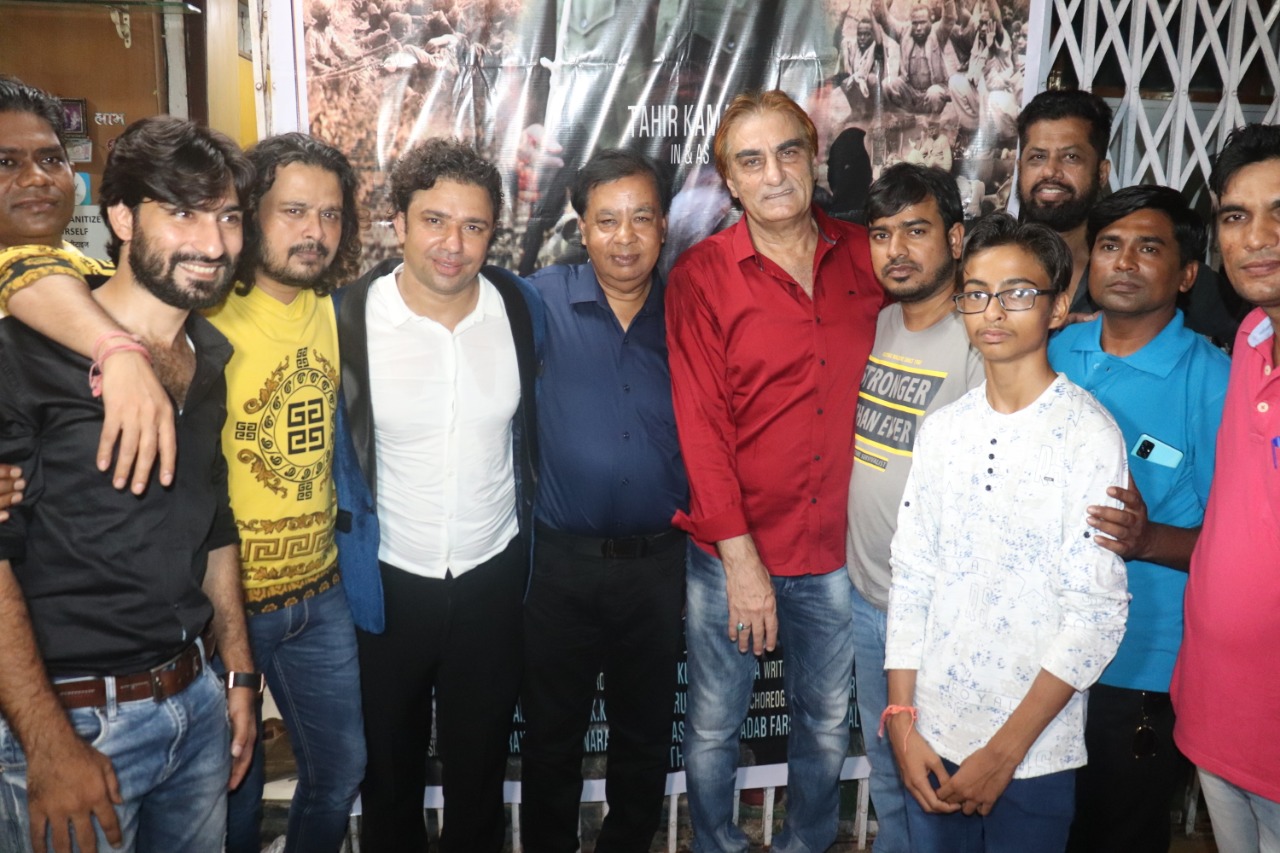 of Tahir Kaamal, Vinod Rathod. Recently, the title track of this film was recorded at Pancham Studio in Mumbai. Vinod Rathod, actor Ali Khan, singer Raja Hasan and Abhijit Rane were also present on this occasion. The first look of the film was launched here, in which Tahir Kamaal is seen in a different avatar.
Let us tell you that Vinod Rathore also gave voice to the super hit song 'Nayak Nahi Khalnayak Hoon Main' from the movie Khalnayak. He sang the song 'Chupana Bhi Nahi Aata Jatana Bhi Nahi Aata Hai' from Shahrukh Khan's film Baazigar.
The hero of the film Sultana, Tahir Kamaal told the media here that I thank Vinod Rathod ji, he sang the title songs of many films including Khalnayak, all were hits, I am happy that he sang the title track of my film Sultana. This song is also the highlight of the film.
Produced under the banner of RAE Films, Sultana is produced by Bharat Singh Saini, Associate Producer Manoj Kumar Sharma, Director Alok Govil.
The music of the film is Gulam Ali. Before Vinod Rathod, many more songs of the film have been recorded in which the voices of Udit Narayan, Altamash Faridi, Shadab Faridi, Deepa Narayan Jha are there.
Tahir Kamal told that this is a story inspired by a real life incident, which we will start shooting soon. I have started preparations for my character in the film. My look in this film is quite different and challenging I hope the audience will like it.