Ekta Jain: From Maharashtra & Gujarat Day Look To Message for Lockdown Days
3 min read
Actress Model Ekta Jain surely knows how to make lemonade out of the lemons life is giving everyone these days! The corona scare isn't damping her spirits and she seems to be making the most of her time by connecting with her fans. While she recently celebrated the May Day or Maharashtra Day or even Gujarat Day in a unique way, she's also connecting with her fans via various social media lives that she is executing.
"It is work from home even for us actors," says Ekta. Her recent May Day look was much loved by fans and she takes immense pride in executing these looks without the comforts of hair and makeup artists. "I chose to don a look that represented feels of different parts of India keeping in mind Maharashtra day I chose to wear the typical Maharashtrian Nath, my kurta had Abala work which is extremely famous in Gujarat since it was also Gujarat day and I wore the bindi to represent so many of our Indian women. The look was really appreciated by my followers," says Ekta contentedly.
Social media is definitely connecting celebrities with their fans and Ekta is making the most of the technology advancements during these lockdown days. Elaborating more on what her LIVEs are all about Ekta says, "We are entertainers and what better time than now to perk up people and bring some smiles on their faces?" She also shares ways in which one can spend their lockdown days with fulfillment. "I think God has given us this wonderful gift of Lockdown because we were so busy in our lives otherwise in this race of earning – money or fame – that we were really leaving behind those things that really matter. I urge my followers to spend all this beautiful time we have by playing games with their family, helping parents out in household chores, help mothers to clean up and cooking and most importantly, spend all the time at home and go out only and only if necessary and that too not without the masks and gloves," says Ekta.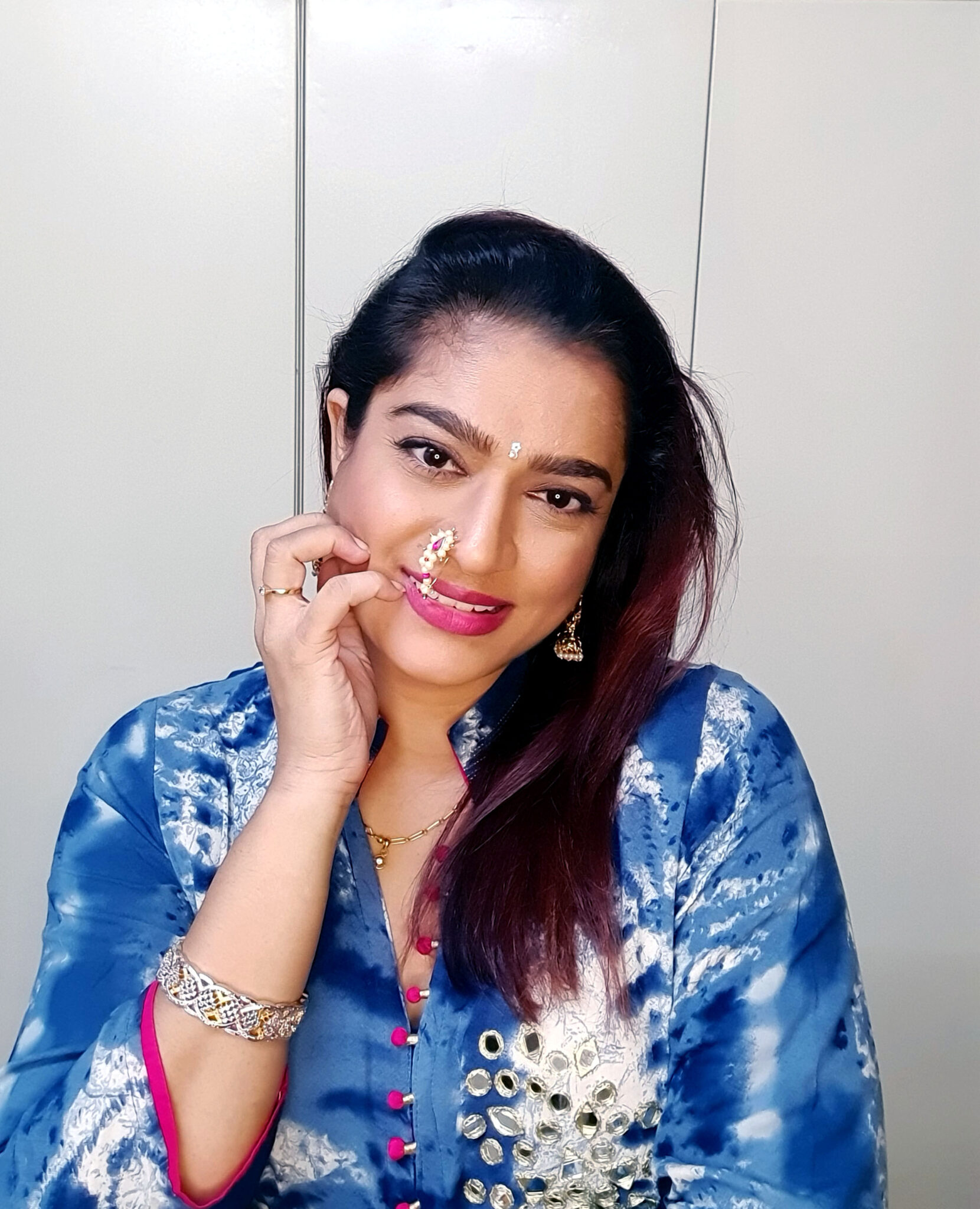 This multifaceted model, anchor, publicist and actress has really made a mark in the industry through sheer hard work. She started off with acting in Plays and TV serials and gave it up to join Jet Airways as Cabin Crew. She travelled the world with it and eventually having reached the highest post in Cabin Crew, left it all up to co-run a PR firm. She eventually started taking up modelling and anchoring assignments and now has finally taken to acting. Her ability to adapt to the roles in the various languages is a rare talent that Ekta possesses, perhaps it's that ability which has garnered her 7,40,700 TikTok followers and 8.7 Million hearts in very less time. Her latest Hindi comedy horror film Khali Bali shoot is over and will release post Lockdown. Ekta Jain is known for major hit shows like Shaka Laka Boom Boom, Kahin Diya Jale Kahin Piya and Shagun.
Ask her how she is spending her lockdown days and she says, "Oh I am cooking and cleaning and connecting with my fans. I made besan laddoos the other day and they turned out to be so delicious that we finished it in two days. We've also been doing a lot of cleaning up in the house. I am getting the chance to maintain my little garden space so I am growing the basics we need in the kitchen, like some herbs and tomatoes etc."
Well that's quite a productive way to spend the lockdown days!