Aditya Thackeray, Maharashtra Cabinet Minister releases Marathi translation of top Mumbai coiffeur's memoir
2 min read
Maharashtra's dynamic young minister of Tourism and Environment, Shri  Aditya Thackeray released the Marathi translation of Styling at the Top,  a memoir of top hairstylist Shivarama Bhandary, popularly known as Shiva, at a function held at Mantralaya, Mumbai .
Release of the Marathi memoir is the third such book after a successful launch of the English version by the legend Shri Amitabh Bachchan and thereafter the Kannada translation by Padma Vibhushan Shri  Veerendra Heggade of Dharmasthala, Karnataka.
Aditya praised the unassuming and humble attributes of Shiva, who runs a chain of 20 salons under the brand name Shiva's, and hoped that youngsters would be motivated and encouraged. He fondly recalled the long association that Shiva shared with the Thackeray family since the time of his late grandfather, Shri Balasaheb Thackeray.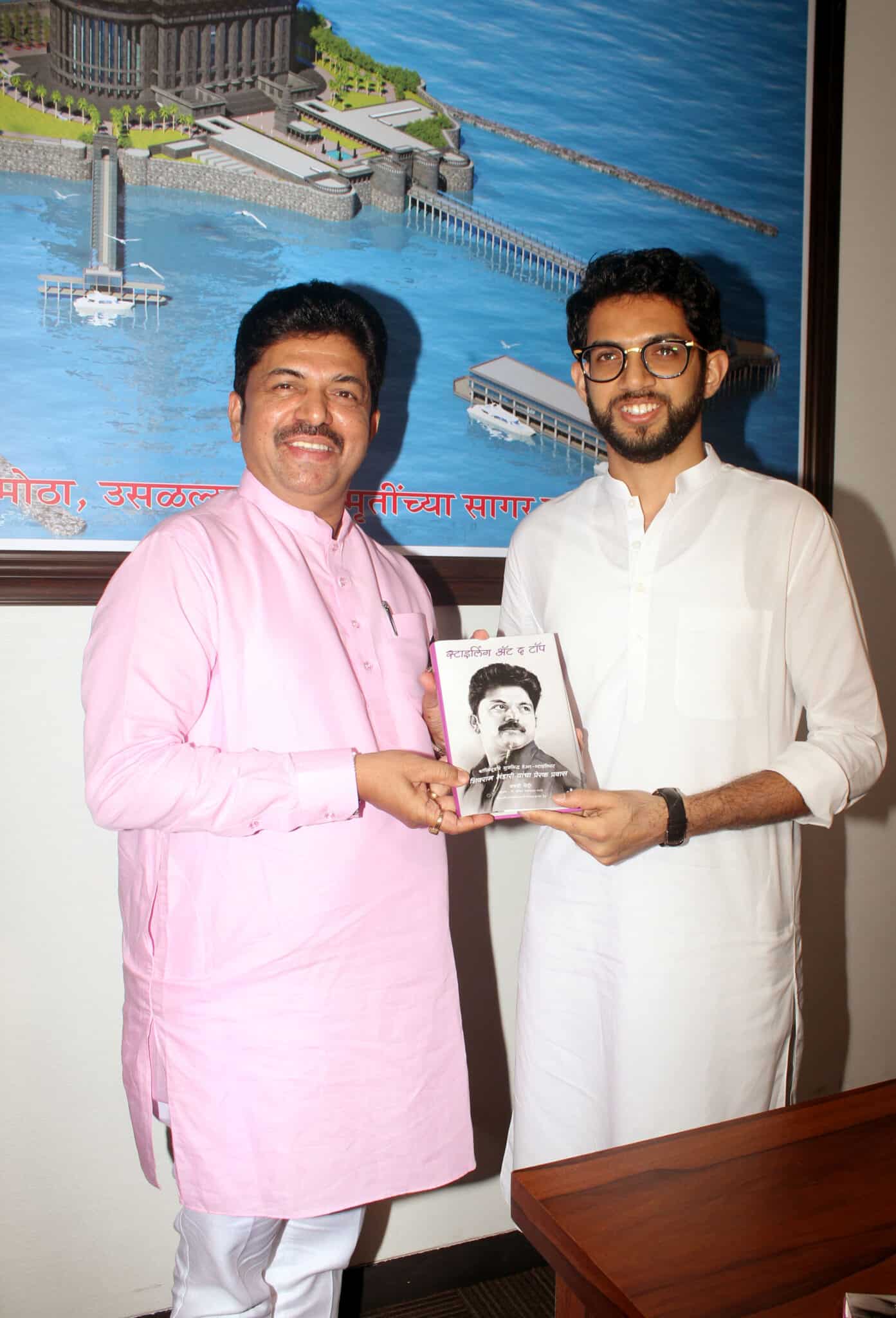 "Keep working, be rooted to the ground and go ahead," advised Aditya for the would-be entrepreneurs. "Such biographies should be written so that people should know about the struggle that goes into it, only the glamour is seen, but they are unaware of the hard work that has gone into it before reaching this far," he added and wished all success for the Marathi book.
The book is all about the grit and determination and the many struggles that Shiva had to go through against innumerable odds. It tells the story of how Shiva etched his way from a tiny makeshift barber shop that he set up nearly 32 years ago in Mumbai. Today the brand includes the bespoke Shiva's Signature Salons that draw elite and celebrity clientele and skin and hair care products called Shiva's Trends.
The book titled as Styling at the Top, The Journey of Shiva, Bollywood's Celebrated Hairstylist is written by journalist Jayashree Shetty and translated into Marathi by Dr. Suchita Nandapurkar-Phadke. The English version is published by Amaryllis, an imprint of Manjul Publishing House, which brought out the Marathi translation. All three editions in English, Marathi and Kannada are available in book stores and online. The Hindi and Gujarati editions are on their way.