A K Bir, Rajesh Mohanty celebrate the announcement of screening of ANTARDHWANI at Cannes
2 min read
A K Bir, Rajesh Mohanty celebrate the announcement of screening of ANTARDHWANI at Cannes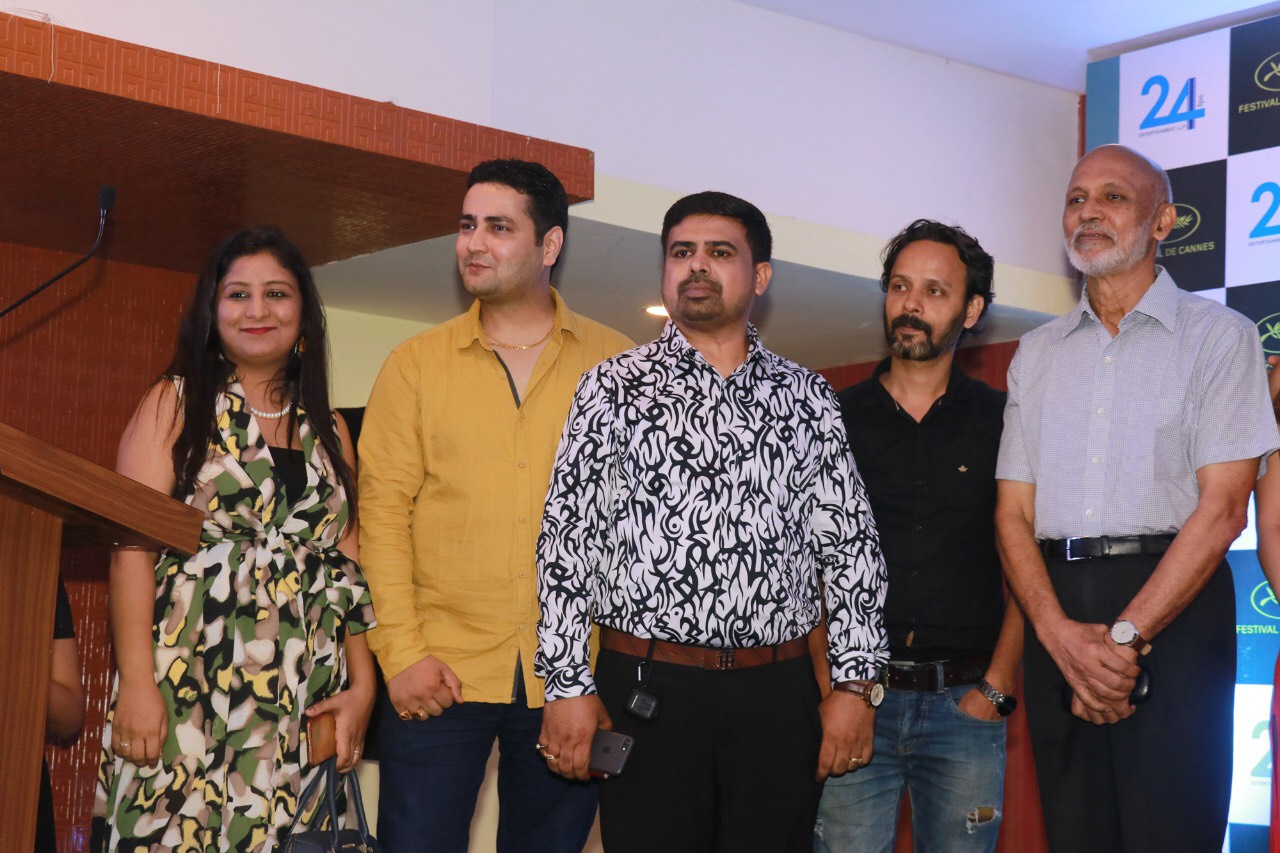 ANTARDHWANI (Inner Voice) will be screened in Cannes Film Festival on 21st May 2019
9 times National Film Award winner Padma Shri Apurba Kishore Bir is the director of ANTARDHWANI, a psychological thriller. This in itself describes a lot about the film. A K Bir and Rajesh Kumar Mohanty invited selected media to be a part of their happiest moment of announcement of screening of their film at Cannes.
 "I know Cannes so well, yet I am excited that my film will be screened there and it is a proud moment for me. Rajesh Kumar Mohanty and the production house 24 FPS Entertainment were extremely supportive of my film. I am optimistic that Antardhwani will relate to a large audience across the globe," mentioned the respected director who is also the script writer and DOP of the film and who has also been in the jury at Cannes Film Festival in the past.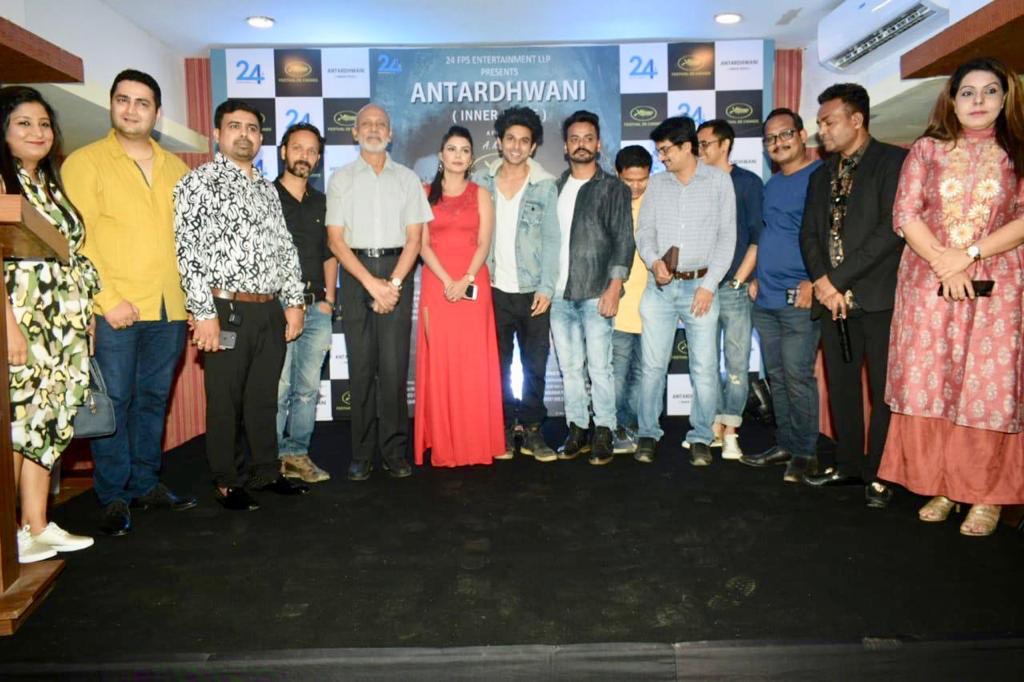 "This is a prestigious film for our production house, in fact it is our first feature film and I am excited that it has been selected to be screened in Cannes which in itself is a big achievement for us. We are very proud to be associated with Padma Shri awardee director A K Bir," said Rajesh Kumar Mohanty of 24 FPS Entertainment, the producer of this Antardhwani  which has Swapna Pati in the lead role and is shot in locations across Uttarakhand, Orissa and Mumbai.
 Rajesh Mohanty announced with pride that the film is completely shot in 'Natural Light' adding that the hero in the film is the Jungle and its natural surroundings. The human psyche is represented by the jungle as a metaphor, in which the incidental drama in relation to the response of the mental character gets unfolded.
 The film has Gaurav Paswala, Swapna Pati and Talwinder Singh in pivotal roles. Antardhwani's story revolves around Shantanu and Shalini who are very close friends with endearing attachment to each other. With sudden disappearance of Shalini, Shantanu's mind wanders in desperation as he sets out on a struggling journey which questions the moral and ethical aspect of his intention to find Shalini. 
 ANTARDHWANI's marketing and distribution is handled by Girish Wankhede of ENTITY ONE ENTERTAINMENT SOLUTIONS and PR handled by Naghma Khan of SHAAZ MEDIA. Music and Background score is credited to Nishad Chandra. Present were Asia Book of Records holder Casting Director Dinesh Sudarshan Soi and his wife Sonia Malhotra Soi
—
Er.sonia malhotra