"Chal Mann Vrindavan" book launched by Anurag Singh Thakur, Hema Malini, Shatrughan Sinha, Jitendra
3 min read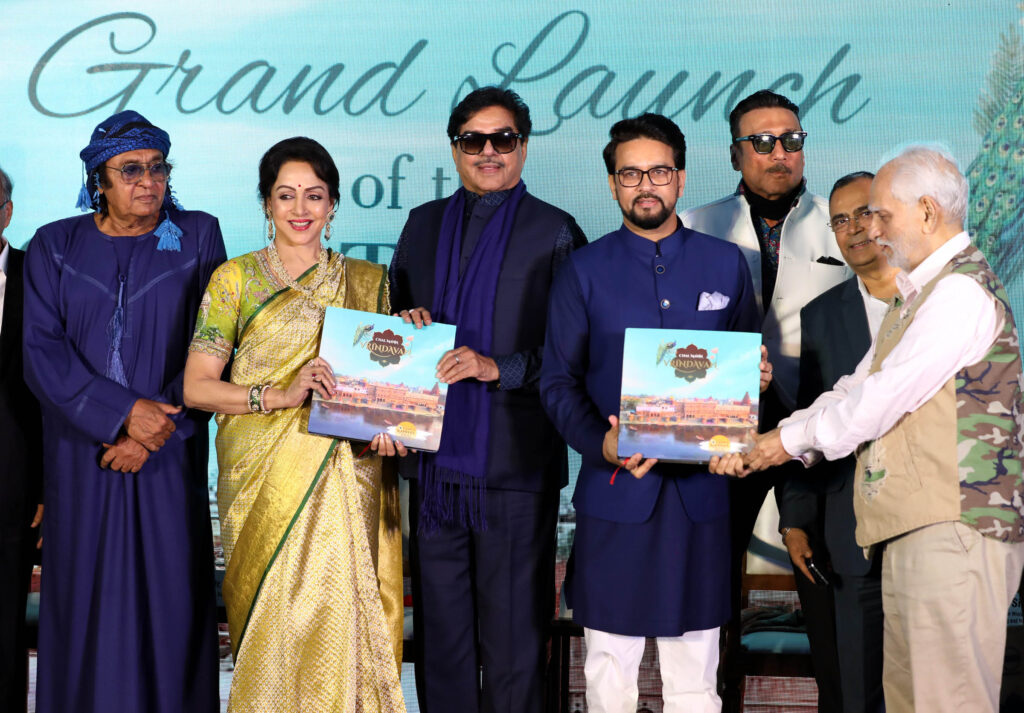 Mr. Anurag Singh Thakur, Hon'ble Minister of Information & Broadcasting and Youth Affairs & Sports launched "Chal Mann Vrindavan" Coffee Table Book, a publication supported by Indian Oil Corporation Limited, in the presence of Ms. Hema Malini, MP & eminent film actress , Mr. Shrikant Madhav Vaidya, Chairman, Indian Oil, Dr. Ashok Bansal, Author & Editor of "Chal Mann Vrindavan" and Dr. Harivansh Chaturvedi, Director, BIMTECH and Publisher, "Chal Mann Vrindavan".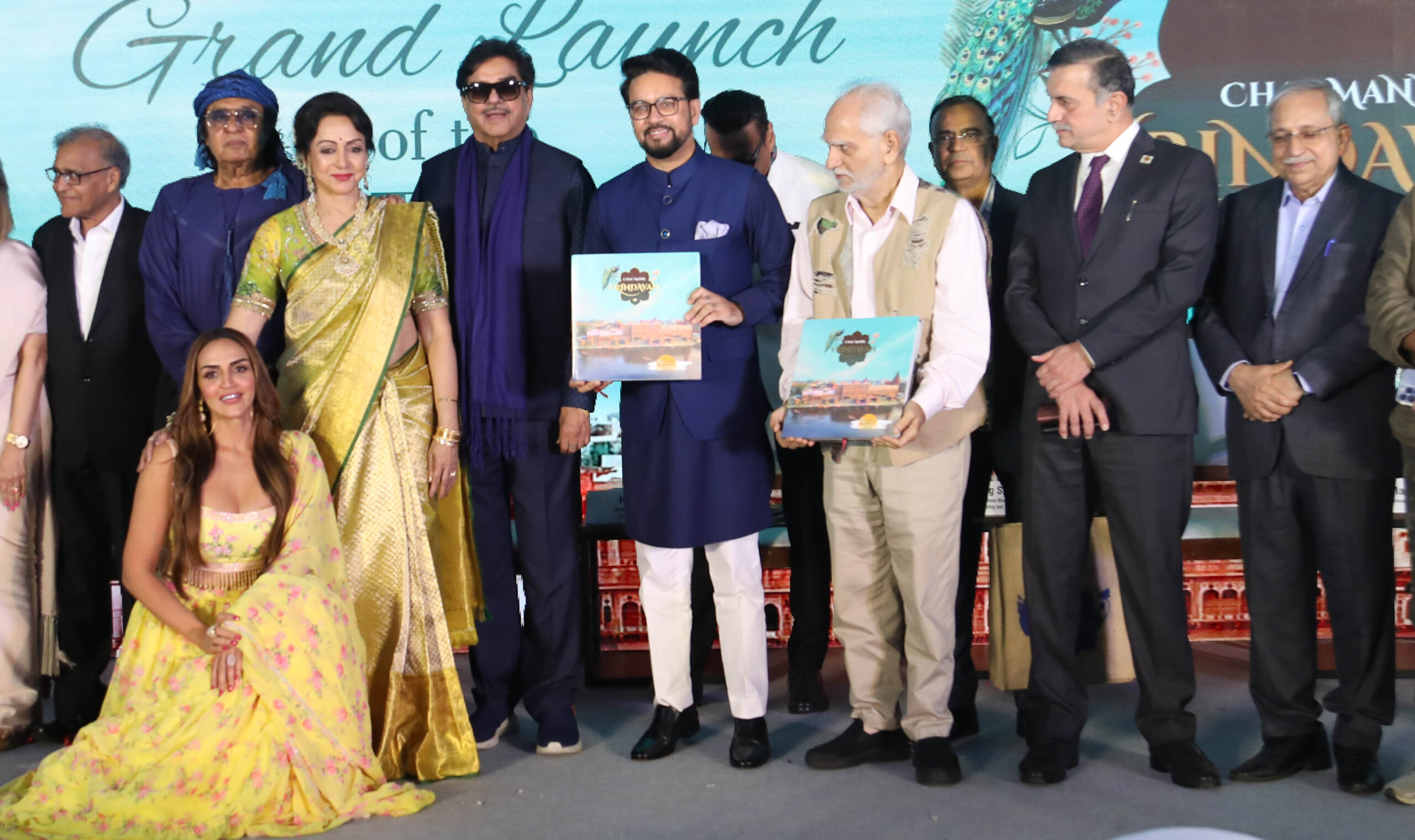 "Chal Mann Vrindavan'…as the name suggests, is a window to the illustrious heritage of the globally popular temple-town of Vrindavan, situated 12 Km from Mathura. This book celebrates many key figures and events credited with shaping the present identity of the region. The development of this edition was motivated by the desire to make the rich legacy to a global audience.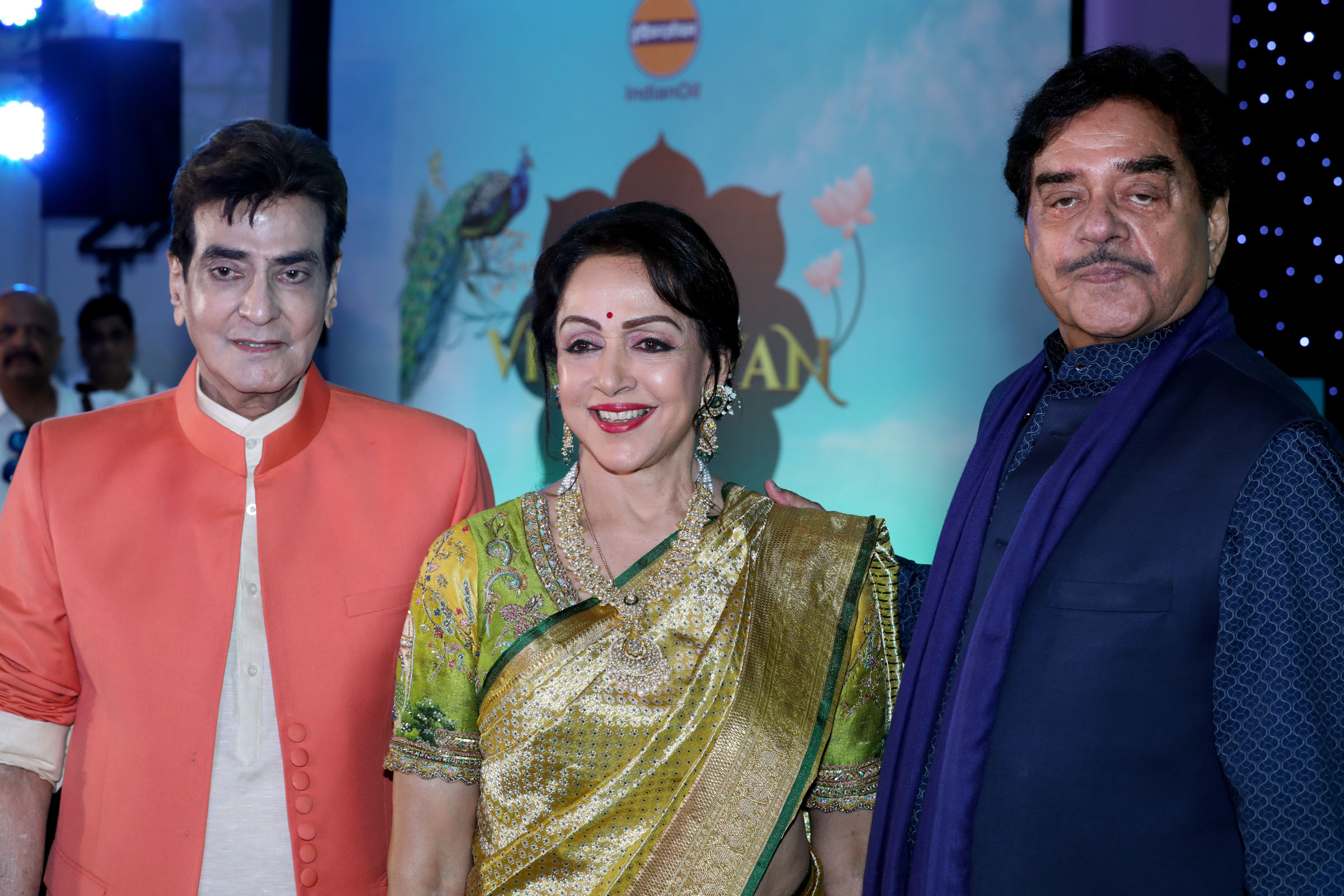 "Chal Mann Vrindavan is a glimpse of Braj, and various cultural dimensions of Braj are presented in this Coffee Table Book. I appreciate Smt. Hema Malini and her team, as well as the Indian Oil team led by Shri Shrikanth Madhav Vaidya, for bringing forth this prestigious book which reflects the true essence of Vrindavan." Indian Oil is also into preserving our rich cultural heritage and it has played a vital role in bringing this book to fruition" said Mr. Thakur while addressing the gathering.
"I always say that film is my career, dance is my devotion and dedication, and being a politician is my service to society. On this occasion of the release of this prestigious Coffee Table Book, I would like to thank Indian Oil for this wonderful job and for providing support to this noble cause. Mr. Shrikanth Madhav Vaidya and his team deserve thanks and applause for their wonderful cooperation in bringing this book to life." said Ms. Hema Malini in her address.
"The vision behind Chal Mann Vrindavan was brought to life by none other than Smt. Hema Malini ji. Dedication over the years has resulted in this magnificent journey to Vrindavan captured in eloquent prose and vivid illustrations. While this book paints the portrait of Braj's spirituality and cultural legacy, it simultaneously narrates Indian Oil's deep-rooted connection with Mathura. Chal Mann Vrindavan is more than just a book. It's a spiritual odyssey that intertwines the rich heritage of Vrindavan with Indian Oil's contribution to sustainable development." Mr. Vaidya said while speaking on Indian Oil's association with this project.
Indian Oil & Mathura
During the last 3 years, Indian Oil has spent around Rs.82 crore for various CSR programmes in Uttar Pradesh, which is around 8% of our total CSR spending, touching 36 lakh lives. Some of our major CSR initiatives in the state include running of Swarn Jayanti Samudayik Hospital at Mathura, Contribution towards development of Namo Ghat at Varanasi, Intensified TB elimination project in UP, Provision of cancer care equipment for Homi Bhabha Cancer Hospital and Mahamana Pandit Madan Mohan Malaviya Cancer Centre, Varanasi etc.
When it comes to Mathura, Indian Oil has spent around Rs.33 crore for more than 50 CSR programmes during the last 3 years, which is around 40% of total CSR spending in the state of Uttar Pradesh. We have been running the Swarn Jayanti Samudayik Hospital here at Mathura since 1999; Under Indian Oil Aarogyam scheme 4 MMUs are providing healthcare services to 48 villages around Mathura; Around 800 solar streetlights have been installed nearby to the villages of Mathura Refinery; Battery-Operated Tricycles have been provided to the differently abled near Mathura Refinery; Roads have been constructed at various locations around the refinery providing connectivity to the hinterlands thus aiding rural development.