My Classroom Foundation join hands With Punjab Kings in IPL 2021 to give Free Education to 50000 Students
1 min read
Recently, My Classroom Foundation announced their Official Partnership with IPL 2021 Punjab Kings team. The foundation aims to provide free education for 50000 Children. The press conference for the partnership announcement was held at The Roseate Hotel, Dehli. Abhinav Tripthi, CEO & Founder, MCF ,Amarr Mani Mishra, Co-Founder, MCF, Nishant Dayal, Founder, Elite Sport and Shuubham Sharrma, Deputy Director, Marketing graced the event with their presence.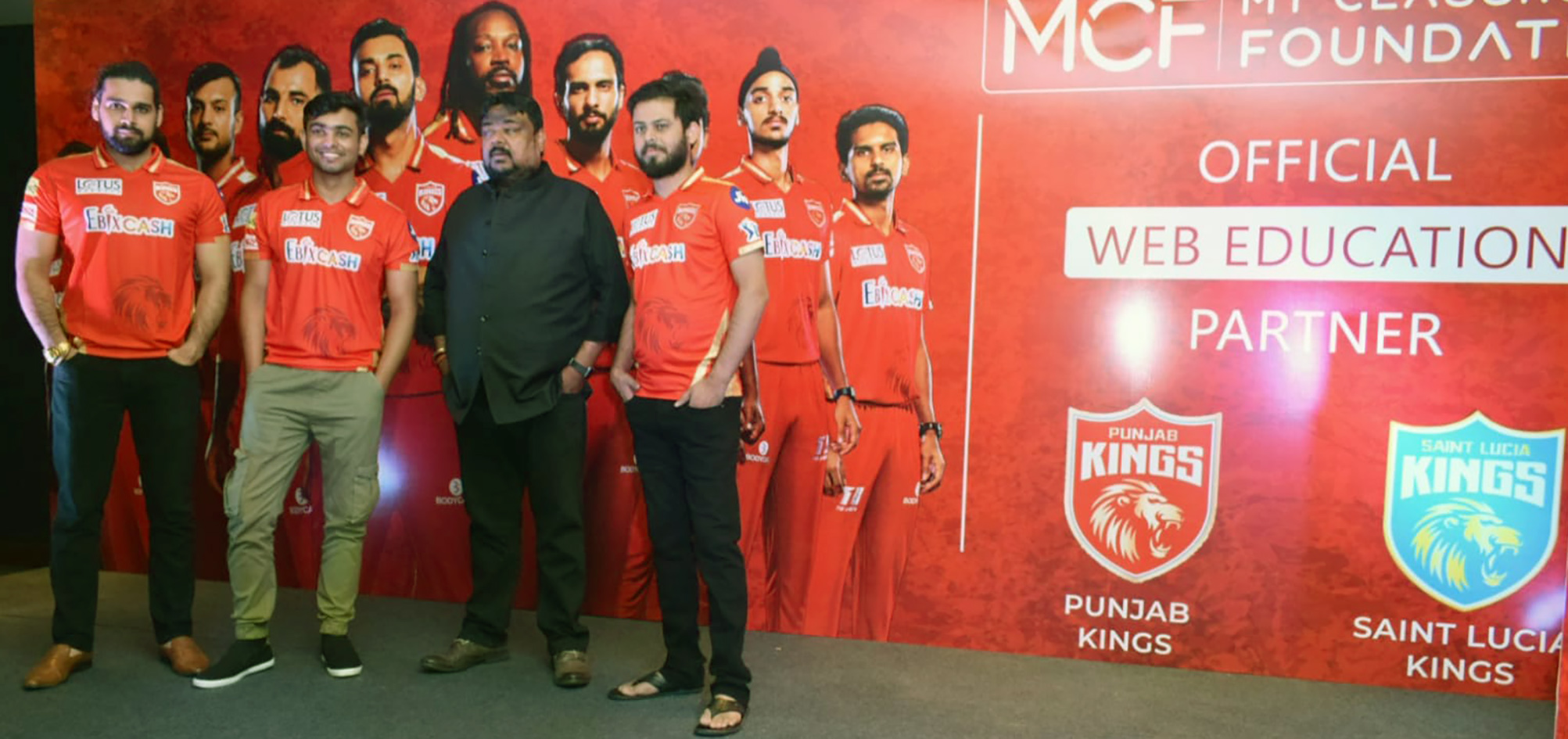 Sharing about the foundation, Abhinav shared, " My classroom foundation is formed to provide education to the young generation at OTT level. The association with Punjab Kings is significant as the team is known for its young spirit. The team has so many young faces who are an inspiration to the young generation, not only they encourage sports among the youngsters, also they encourage them to excel in every field they choose. We are planning to launch 41 new competitive exams preparation subscriptions in the next 5 years. Our aim is to spread knowledge with ease and with the help of technology."
We will have the tracker to follow 50,000 students of the family from defence personnel. Also education and Sports go hand in hand and thus this association of MCF with Punjab Kings will be very fruitful. Said Nishant Dayal, branch consultant for MCF .