Dr. L. Subramaniam & Kavita Krishnamurti's son Ambi Subramaniam got married to Shreya Suresh
1 min read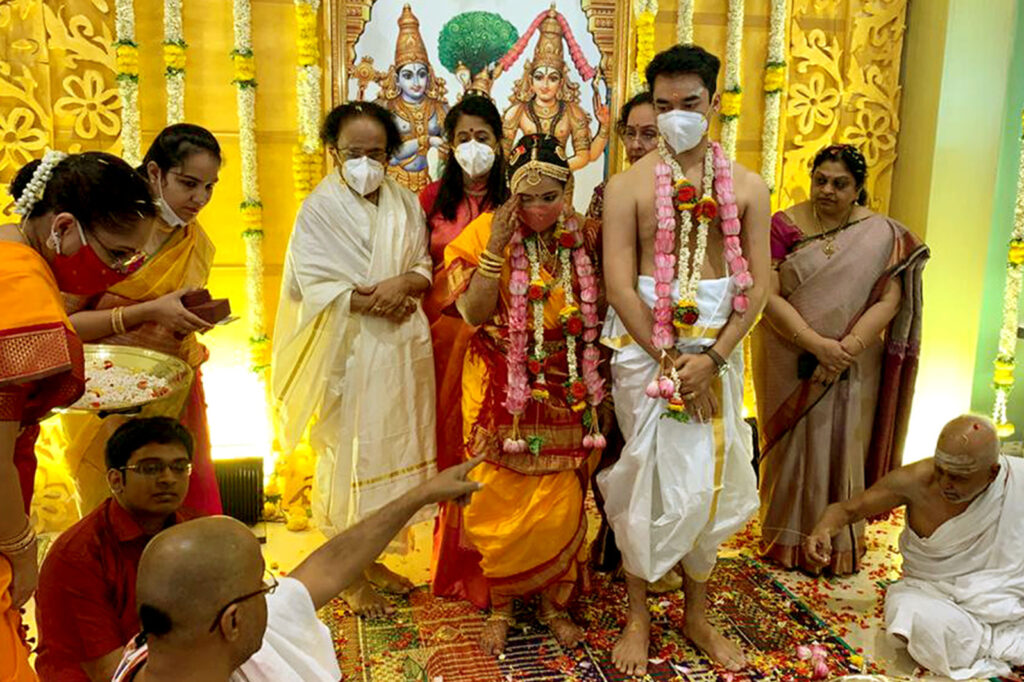 Bollywood singer Kavita Krishnamurti and violinist Dr L Subramaniam's son Ambi Subramaniam recently got married to Shreya Suresh . Kavita Krishnamurti said, "January 25 was a super day for me this year, because my son Ambi got married. That date happened to be a muhurtham day and also the day I was born. It is an awesome feeling to think that I got my daughter-in-law Shreya as a gift on my birthday. And for the rest of my life, I will be celebrating my birthday with my son's wedding anniversary!"

Ambi Subramaniam said, " The wedding went off wonderfully well with our entire families and my closest friends being present, including my sapa team. Since January 25 is also happens to be my mother's birthday, it was a double celebration in our family."

The wedding ceremony took place in a resort in Mysore in the presence of immediate family members. It was conducted by following the South Indian traditions, with the blessings of Shankar Mutt and Sri Ganapathy Sachidananda Swamiji. During the ceremony, the groom, bride and the elders wore masks throughout the rituals. Strict protocols were followed and social distancing was ensured during the event.  Even Dr. L. Subramaniam, Kavita Krishnamurti and their family were wearing a mask throughout the rituals. The wedding was followed by a private reception at their Bengaluru residence.