Anup Jalota , Devashish Sargam Raj and Astrologer Suvashit Raj launched BetaBetiMatrimony.com
2 min read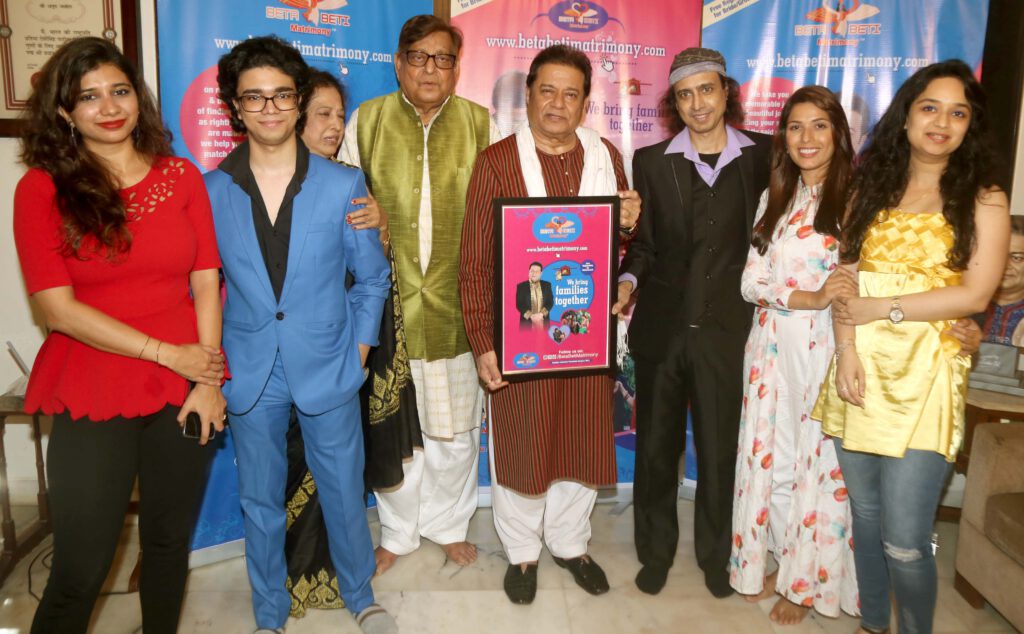 Bhajan Samrat Anup Jalota along with Devashish Sargam Raj the founder and director of Beta Beti Matrimony and the world famous Astrologer Pt. Suvashit Raj launched a newly matrimonial website brand called betabetimatrimony.com  


Beta Beti Matrimony is one of the best and largest online matchmaking websites, which is known for its genuine members' profile in the entire world. The matrimonial site was founded in the year 2020 by entrepreneur and astute businessman Devashish Sargam (Raj). Devashish is a Film Writer and Director in Bollywood & also the Founder & Director of Moonwhite Films International Film Fest – MWFIFF.

The mission of Beta Beti Matrimony is to provide the best matchmaking experience to crores of single men and women, who all are looking for prospective partners.

Anup Jalota said, "I have been knowing Devashish Sargam the Founder & Director of Beta Beti Matrimony for a long time now and feel that endorsing such a genuine matrimonial brand in the market, wherein most of the other big brand names in the market for matrimony sites aim only to be commercials without any thought for a good cause or action, while Beta Beti Matrimony will not only help in finding individuals their prospective matches but will also function with a reason and good cause."

Devashish Sargam said, "Our main idea behind launching betabetimatrimony.com is to provide people with genuine, authentic and perfect matches." with lots of advance features in the website, giving approval to those profiles only which upload their proper name, age, ID proof, address proof, mobile no, etc along with the most advance feature like uploading the video file of the bride / groom while getting registered at betabetimatrimony.com

The site has also roped in a very popular and world famous astrologer Pandit Suvashit Raj who has been in this field for more than 40 years, who has solved many marital problems for couples. He has also helped many celebs and big business typhoons in matching kundlis and also a consultant for many Bollywood star couple's some of which includes the famous Bollywood couple Saif Ali Khan and Kareena Kapoor Khan.