No compromise on our Motherlands integrity says RSS leader,Indresh Kumar at a webinar by Nav Bharat Foundation
3 min read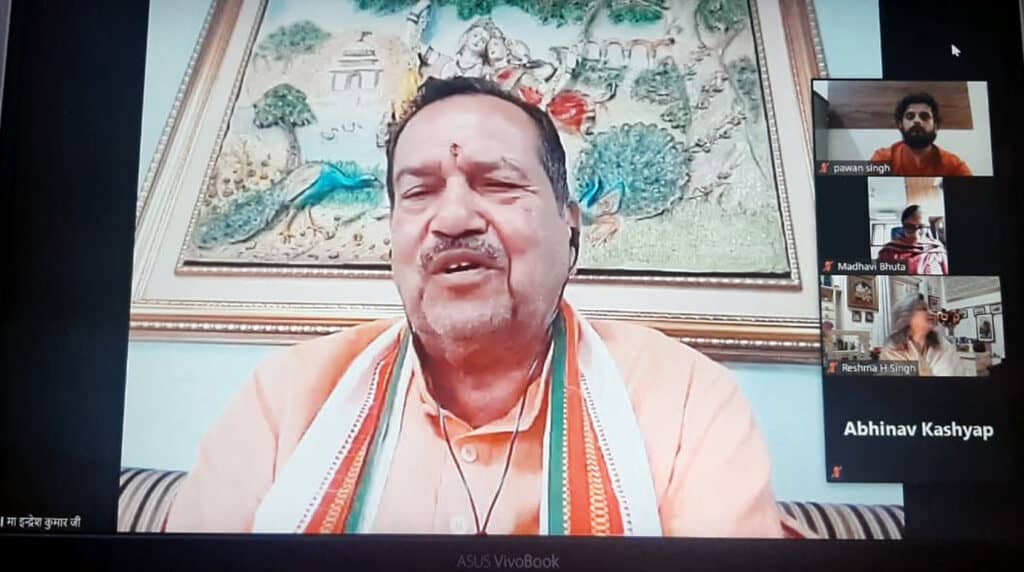 As part of its " Chintan Se Samadhan" series,  Nav Bharat Foundation, a public discourse platform advocating for peaceful dialogue to solve inter community issues , recently organised a webinar on "Article 370, CAA-NRC and Ram Mandir : Dialogue not riots"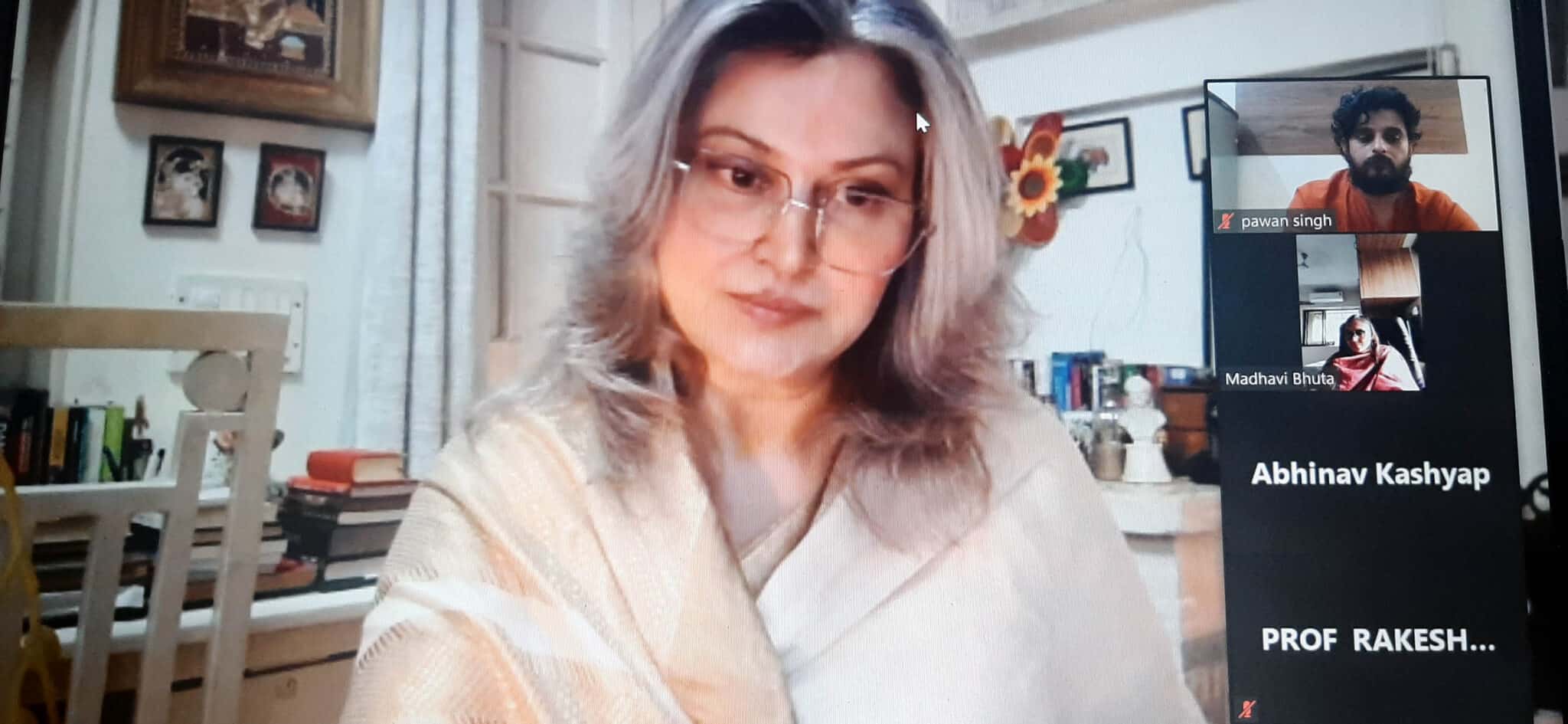 The chief speaker Sh. Indresh Kumar, RSS leader, drew parallels between the Ram Mandir issue and recent violence in the anti CAA-NRC protests and said , " Sampradayik Kootniti was the cause of the violence in both cases" . In the backdrop of the conflict with China , on  Article 370 and PoK , he said, "One India -One Constitution – Arkham's Bharat . Violence was never our way but are ready to defend our rights"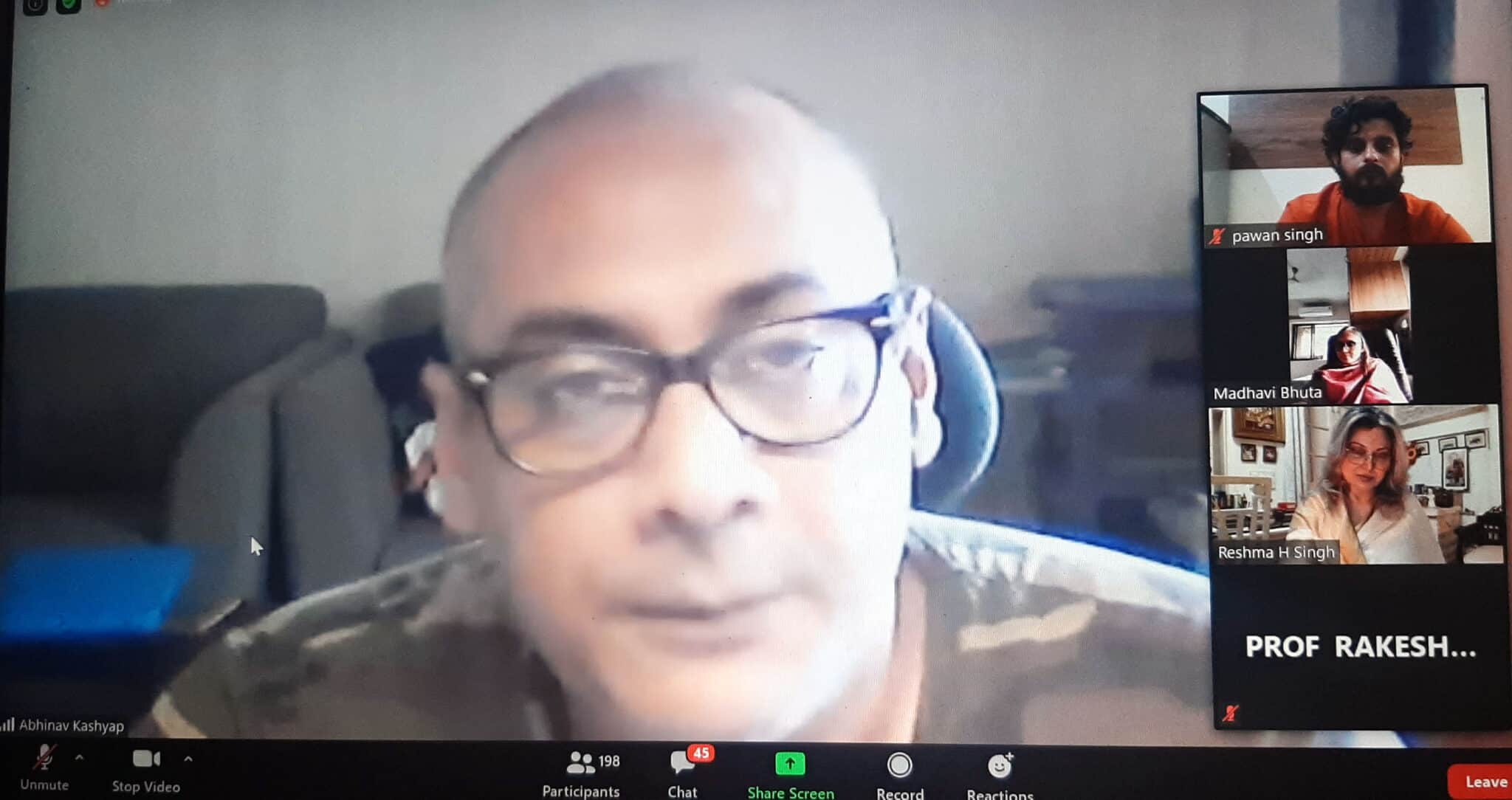 Highlighting the struggles of the poor during the COVID pandemic , " we must be more sensitive and help as many of our brothers and sisters as we can"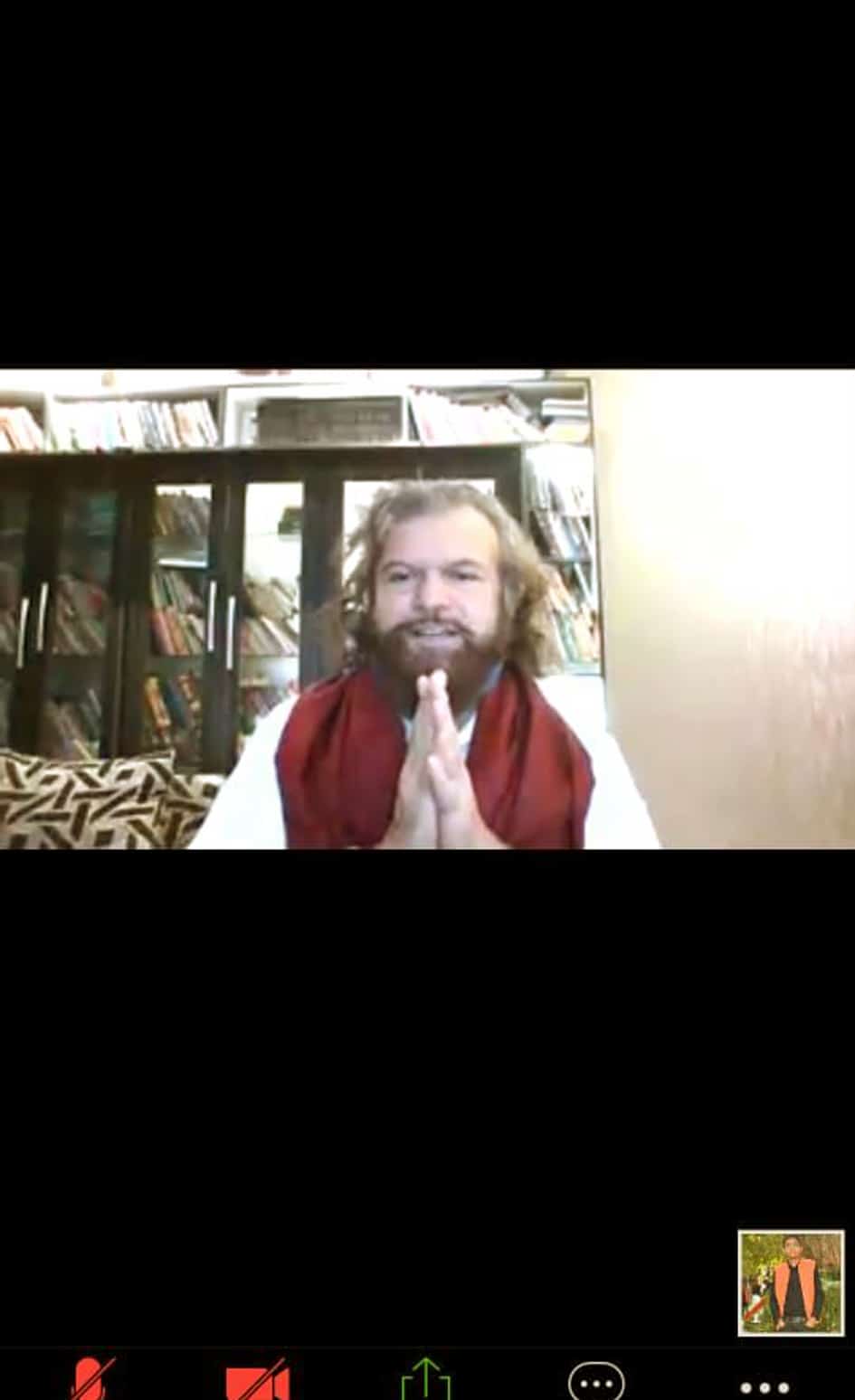 On COVID 19 he noted , " It's a man made crises gripping the world with China's stamp on it .."

He applauded the Indian people for their resilience, but also said , " incidents like the Tabligi Jamat incident that accelerated the spread of the virus.."

He advocated  " Atma nirbharta and respect for all religions and equal human rights , alluding to the abolition of Triple Talaq.."   as the only way forward.

One of the speakers Dr KK Mohammad, Former regional director ASI, "…certain historians derailed the discourse on a the Ram Mandir issue , when it was in the domain of Archaeologists and not theirs, to begin with…"

Prof . (Dr.) Rakesh Kumar Upadhyay , Chair Professor, BHU said, "Now the truth of Ayodha is before us and  historians like Romila Thapar and Irfan Habib who narrated the Ayodha issue as a Hindus-Muslim dispute should now apologise to the Nation.."

" Artcle 370 was against equality as guaranteed by the constitution . Many Dalits engaged  in menial jobs in Kashmir were not  even recognised as equal citizens. Even women had restrictions on whom they could  marry." Smt. Madhavi Bhuta, Nat. Exec. Member, Mahila Morcha, BJP .

"Prime Minister Modi Ji is working tirelessly to keep his Promise of Sabka Sath-Sabka Vikas-Sabka Vishwas." said Parliamentarian Shri Hans Raj Hans.

" CAA will give identity to the persecuted minorities … previous govts. at fault for the delay in its execution…. Abrogation of Article 370 is a landmark decision of the central Govt…",  Dr. K.P Singh, IPS, (current) DG Crime, Govt of Haryana,

Abhinav Singh Kashyap, Dabang fame writer- director, recently in the news for his trending "boycottsalman" hashtag ,  added , " The path forward for the country is through peace and the youth , who deserve a conducive environment to flourish ."

" Understanding the impediments towards building a constructive dialogue and the engineered communalisation of issues is a prerequisite for solution finding ." , Smt Reshma H Singh, a well known Social Activist and Nat Gen Sec NBF.

Kunwar Bharatendra Singh, ex- M.P, LS, applauded the Govt and the SC for their decisive steps .

Swami Jitendranand Saraswati, Nat. Gen. Sec Akhil Bhartiya Sant Samiti,  Sdr. (Dr.)Gurmeet Singh, V.C, Pondicherry University, Sh Ashok Srivastava, Senior Journalist DD News ,Sh. Surjeet Dasgupta, Chief Editor, Sirf News and Air Marshal RC Bajpai , AVSM, PVSM Retd. also spoke at the webinar .

Students from BHU, IIT Delhi, DU, Jamia Milia Islamia , etc put forth questions to the likes of  Snr. Adv. Sh. Satya Pal Jain, Addl.Sol General of India ( Ex MP), Prof. (Dr.) Mohammad Shabbir, Ex-VC AMU,  Dr. Vikram Singh, IPS( retd.), UP  Govt and Shri. Syed Waseem Rizvi, Former Chairman ,Shia Waqf Board , UP.

Lt. Gen., Dr. RN Singh, PVSM, AVSM, SM,VSM, (Ex)DG Army Information Services (Retd), President FANS , Sh. Sanjay Tiwari, Editor Sanskriti Parv , Snr. Adv. Sh. Barun Sinha, Pataalpuri Pithadiswar, Mahant Sh. Balak Das Maharaj, Kashi and Sh. Suman Chander Dhir, EKAL Vidyalay  we're also present .

It was organised under the Marg darshan of Shri Indresh Kumar , National executive member, RSS through the Convenor of the webinar Smt Reshma H Singh, and the program curator and co-Convenor, Sh. Vikkramaditya Singh. An e-book titled " Shree Ram Janam Bhoomi: Chintan Se Samadhan" based on the 2018 edition of the series was also launched.

A moments silence for our men in uniform martyred recently in a conflict with China was observed, led by Lt.Gen KJ Singh , PVSM, AVSM & Bar (Retd.) , president NBF at the end of the program. For the full report and the e-book link , you can visit their website www.navbharatfoundation.org .