Superstar DJ Sumit Sethi to Remix another party anthem of the year of superhit singer Mika Singh
1 min read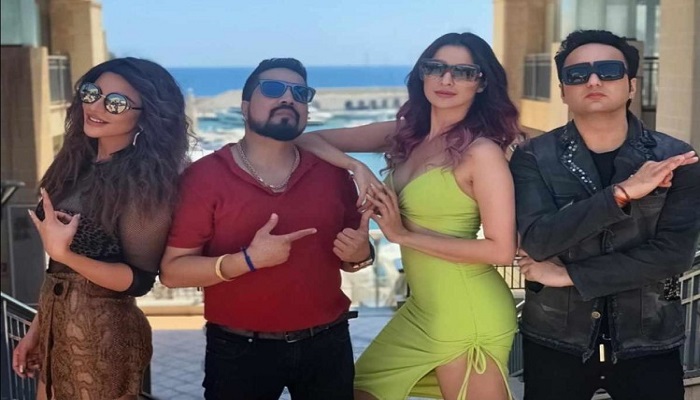 Superstar DJ Sumit Sethi to Remix another party anthem of the year of superhit singer Mika Singh
India's glamorous DJ Sumit Sethi is yet on another experimentation of music with his upcoming project where he will be remixing a song called 'Majnu' sung by none other than Mika. Bollywood's new-age music sensation Mika who absolutely needs no introduction at all is equally excited to work with Sumit Sethi.
"The first time when Mika made me listen to the song for his new Bollywood movie, it shook me and I made up my mind to work on Majnu song. I started remixing the song and I feel so honored that Mika himself agreed to give his voice to it. It's a privilege to remix a song for him," said Sumit.
While Mika Singh is one of the most prominent singing sensations of our country, Sumit Sethi is the most-talked DJ of this time, and needless to say, the collaboration of these two is going to bring something very special for their fans.
DJ Sumit Sethi has always been very open to experimenting with his music as recently we had seen him in the recreation of Allah Jilai Bai's iconic song Kesariya Balam which lifted the bar of expectation for his fans to a great extent. We hope, this time too, Sumit Sethi isn't going to disappoint his audience.