These Pictures Of Divya Dutta Playing with the Kids On The Streets Of Lucknow Will Remind You Of Your Carefree Childhood
2 min read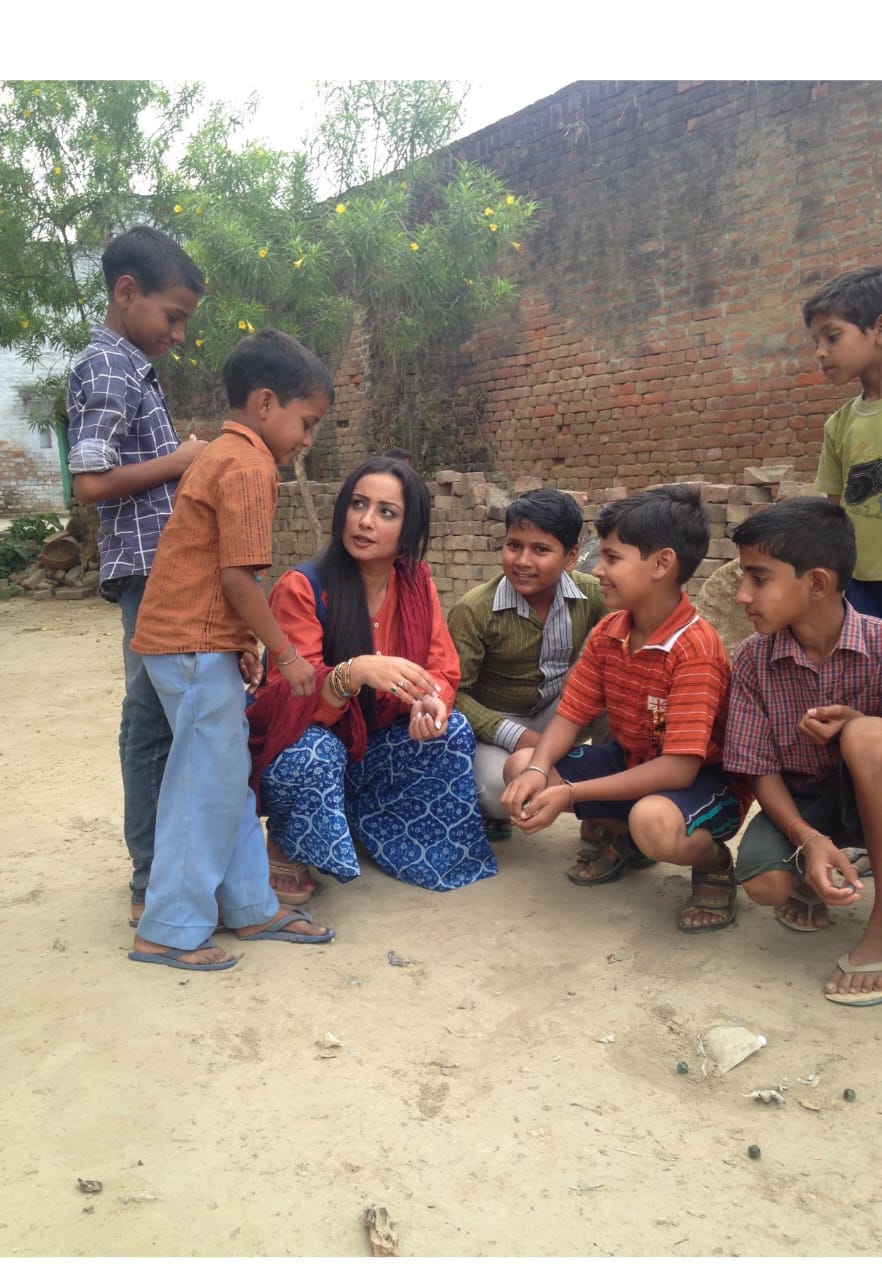 These Pictures Of Divya Dutta Playing with the Kids On The Streets Of Lucknow Will Remind You Of Your Carefree Childhood
With a smile so joyful and a heart like a child, Divya Dutta is one actress who can become friends with anyone, instantly! The same thing happened with her yesterday while she was walking down the streets of Lucknow during a shoot, just to explore the beauty of the place and she came across a bunch of kids, who were playing with marbles in an alley.
Divya walked up to them and struck a conversation about their game. In no time, she started playing with marbles along with those street kids and they taught her some games which she had played as a child, but had forgotten while adulting. One of these kids also asked her if he could take her out on a 'date' to their local 'mela'! Divya was extremely happy that she got a chance to spend some amazing time with these under-privileged kids of Lucknow and relive her childhood days; it made her really nostalgic so she took to her twitter and facebook and shared these cute images of the kids and herself:
https://twitter.com/divyadutta25/status/1158084124709543936
Coincidentally, yesterday was Friendship's day and Divya Dutta was very glad to have made these cute, new friends! Divya will soon start the shoot for Faraz Ansari's Sheer Khurma, along with Swara Bhasker and Shabana Azmi. She is also starring in 'Gulmakai' which is based on the story of Malala Yousafzai and Anubhav Sinha's 'Abhi Toh Party Shuru Hui Hai'.