The inspirational title track of Hema Malini's Mitti- Virasat Babbaran Di is a call for social awakening
1 min read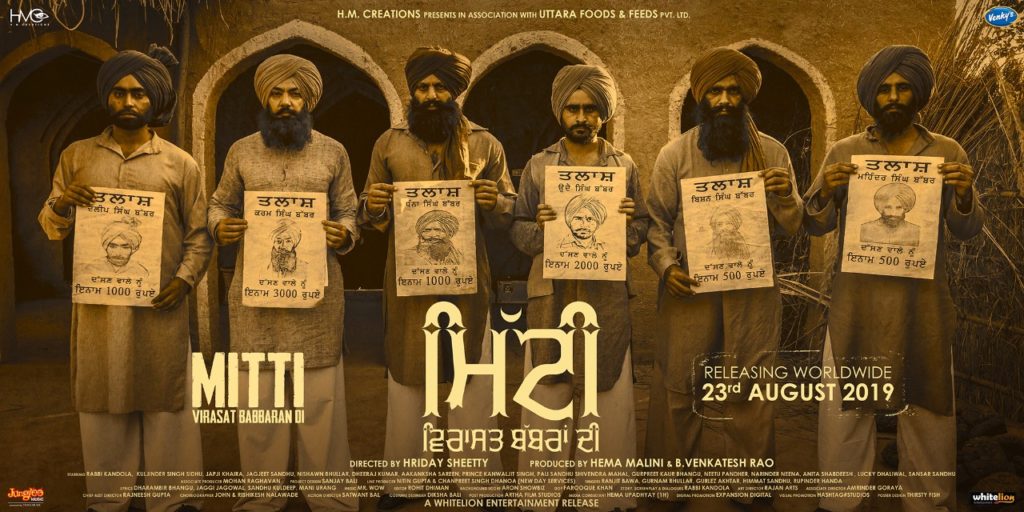 The inspirational title track of Hema Malini's Mitti- Virasat Babbaran Di is a call for social awakening
After unveiling the poster and the teaser of Mitti: Virasat Babbaran Di, the makers have now launched the title track Mitti which is sung by Ranjit Bawa. This inspirational song is penned by Dharambir Bhangu and composed by Mr. Wow.
The film features Rabbi Kandola, Jagjeet Sandhu, Kuljinder Sidhu, Japji Khaira, and Aakanksha Sareen in the lead roles ans is based on the current situation in Punjab, where drug consumption is growing thus killing Punjab.
The film also showcases that how cops and political parties are ignoring this problem for their own benefits and the youth of Punjab is happy in their own deeds until when their inner soul wakes up and completely shakes the system.
The film is shot in the past and present situations, among which the past is based on true events in the year 1920 where 5 freedom fighters, who left their happy life in Canada and come back for the nation, fought and died for its betterment. Similarly in the present day in 2019, as we fought with the Britishers pre-independence and today, we have to fight with our own people who are worst than those English rulers.
Produced by Hema Malini and B. Venkatesh Rao, the film is directed by Hriday Sheetty and is slated to release on August 23rd, 2019.
*Here's the song link:*