To think in a box is not meant for Beatbox
2 min read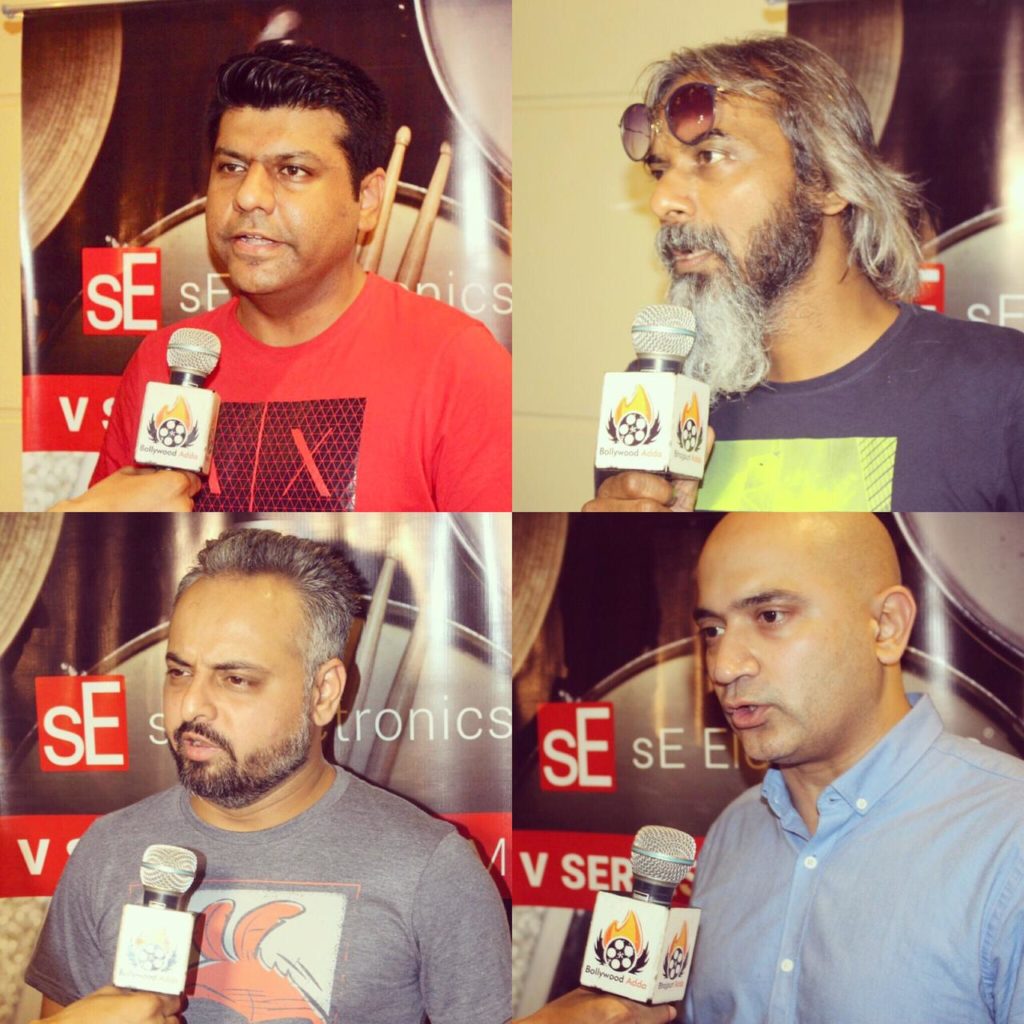 To think in a box is not meant for Beatbox
A vision is not just a picture of what could be, it is an appeal of our better selves, a call to become something more … So, it was a vision that Beatbox Entertainment Pvt Ltd. has today introduced an advance 360 degree Recording Studio designing in India. As it's the first company which thought out of the box for the betterment of own country, this initiative has been appraised by the industry people.
And here was the occasion where Mr. Suchit Ahuja & Gopal Roy of Beatbox Entertainment Pvt. Ltd. hosted a success party for Musicians, Producers and Audio Engineers at Raheja Classique Club, Mumbai where many big guns from the music industry people had gathered. Beatbox Entertainment also launched it's new Live Drum Microphones by sE Electronics with a live band music eve.
Now, the question is what is Beatbox Entertainment and what does the company does exactly … ??
Incorporated in the year 2007 as a Sole Proprietorship firm, soon established itself as a leading distributor of Studio & Recording, Professional Audio and Installed Sound Equipments. Beatbox Entertainment has been a pioneer distributors for Professional Audio & Recording Gears for many years and working closely with leading Musicians, Producers & Audio Engineers, Sound Engineers, System Integrators, Dealers and Consultants/Architects all across India for many years.
It provides design, consultancy, project management, installation and commissioning for turn key projects like Radio Stations, New Channels, Recording & Post Production Studios, Auditoriums, Cafes / Lounge Bars, Restaurants, Gyms, Schools & Colleges Classroom Solution, Sports Complex, Malls & Cinemas and has now counted as first 360 degree solution company in India.
Founder Mr. Suchit Ahuja, brings with him knowledge, wisdom and experience that he has accumulated in the past 15 yrs from this industry. "Bollywood produces highest number of feature films in world. It's growing like anything and all our efforts are there to make the technicians work in most advanced studios in the same cost. Same we wish could happen in the whole nation covering from schools to cinema halls'.
And hereby we congratulate Beatbox Entertainment for bringing a revolution in Studio designing and wish entire team all the very best ..