Diganga Suryavanshi gets snake-choked while shooting for upcoming movie Hippi, in Sri Lanka
1 min read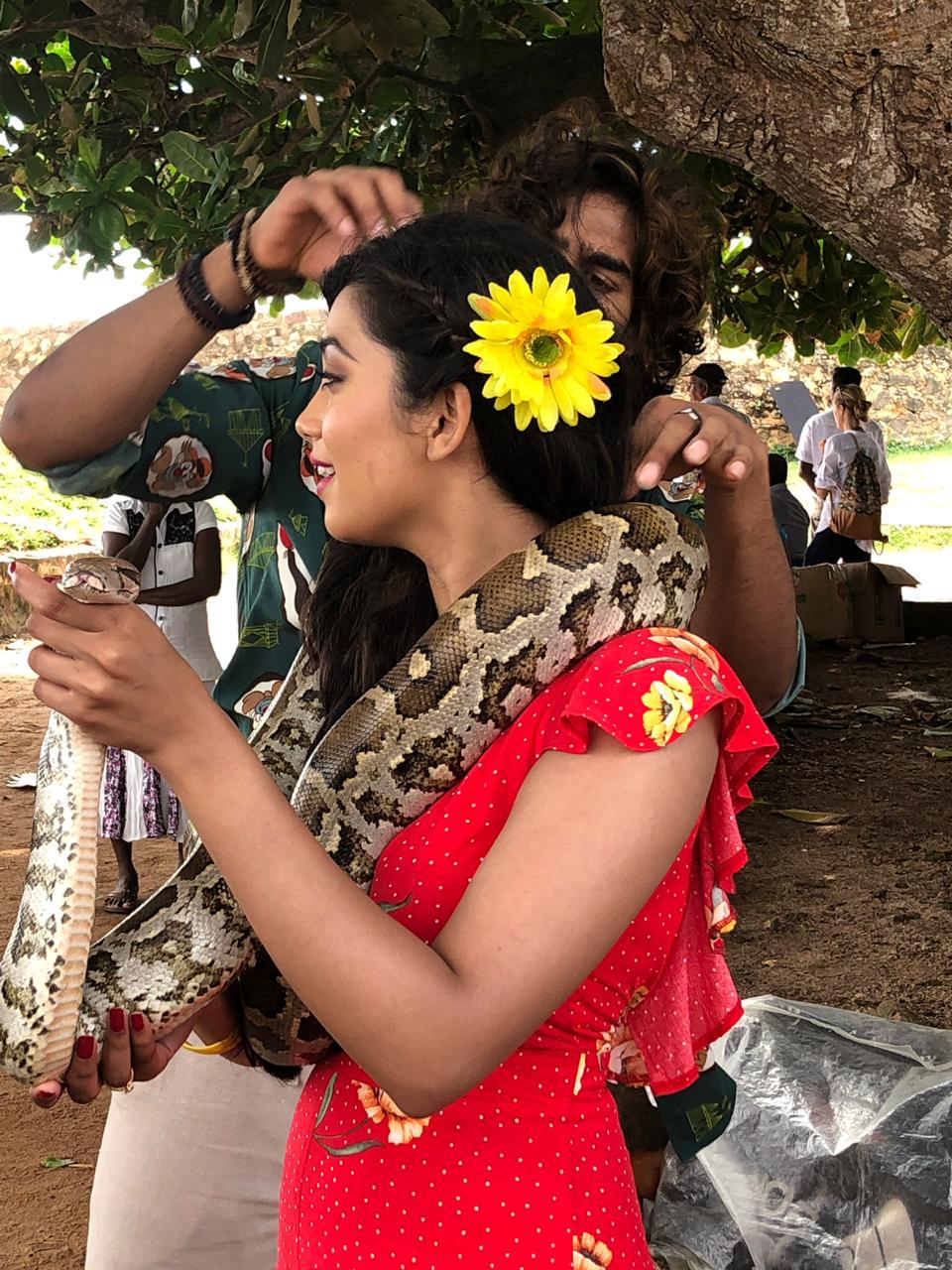 Diganga Suryavanshi gets snake-choked while shooting for upcoming movie Hippi, in Sri Lanka
Our favourite actors work extremely hard to entertain us but sometimes they may get injured, major, minor or dangerous. It is all the same. One such recent incident happened when the very gorgeous Digangana Suryavanshi almost got choked by a snake in Sri Lanka while shooting for her upcoming film Hippi.
It is a common for snake-charmers to roam around in Sri Lanka, and move from one place to another visiting around. They visited the sets of Hippi too. Digangana took some lovely shots with the snake initially, but things got serious when it started choking her. Digangana being the courageous woman that she is, grabbed the snake by its neck so it wouldn't choke her more. The snake charmers then safely came and got the snake off Digangana. Although she wasn't wounded, it was still an incident that shook her.
She will now be seen in the upcoming movie Hippi alongside young and dashing Karthikeya. The trailer was unveiled recently and is already a huge hit amongst the audiences. The trailer shows that the movie is about two young people in love. The films seems to have not only action episodes but also some romantic scenes between Karithkeya and Digangana, making it a complete entertainer, and on 7th of June 2019 the movie is releasing which is produced by Kalaipuli S Thanu and Directed by T N Kirshna.