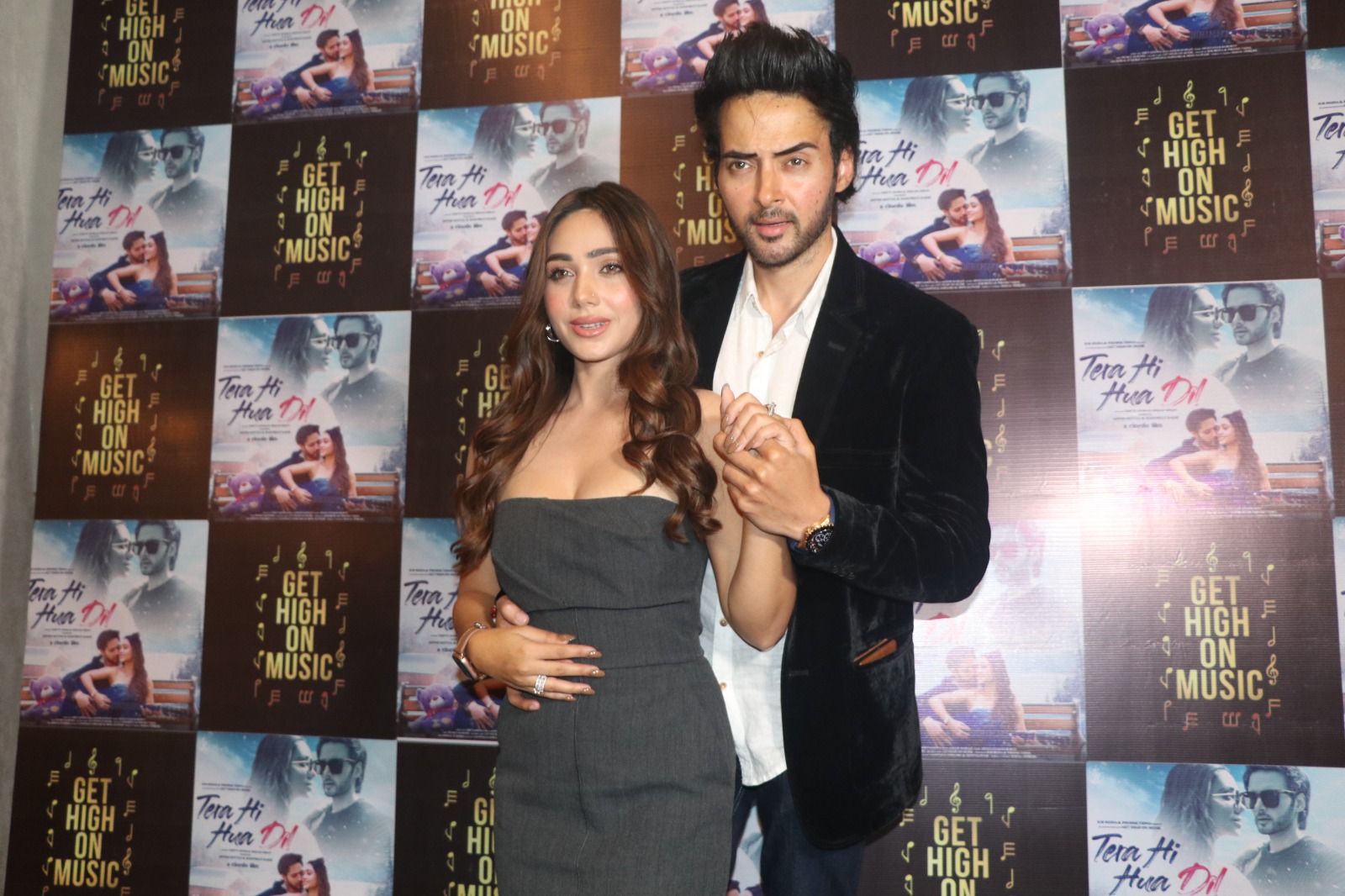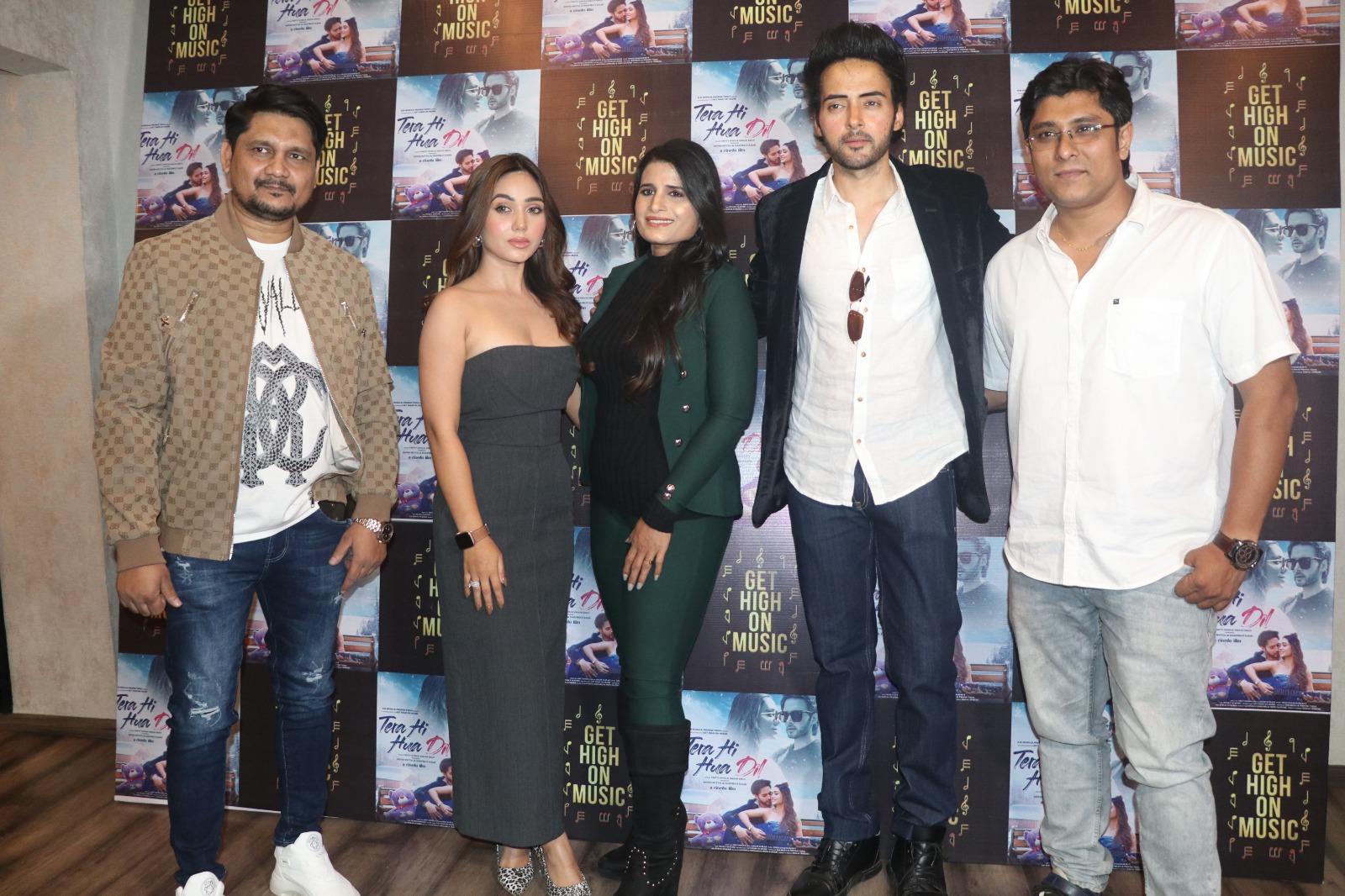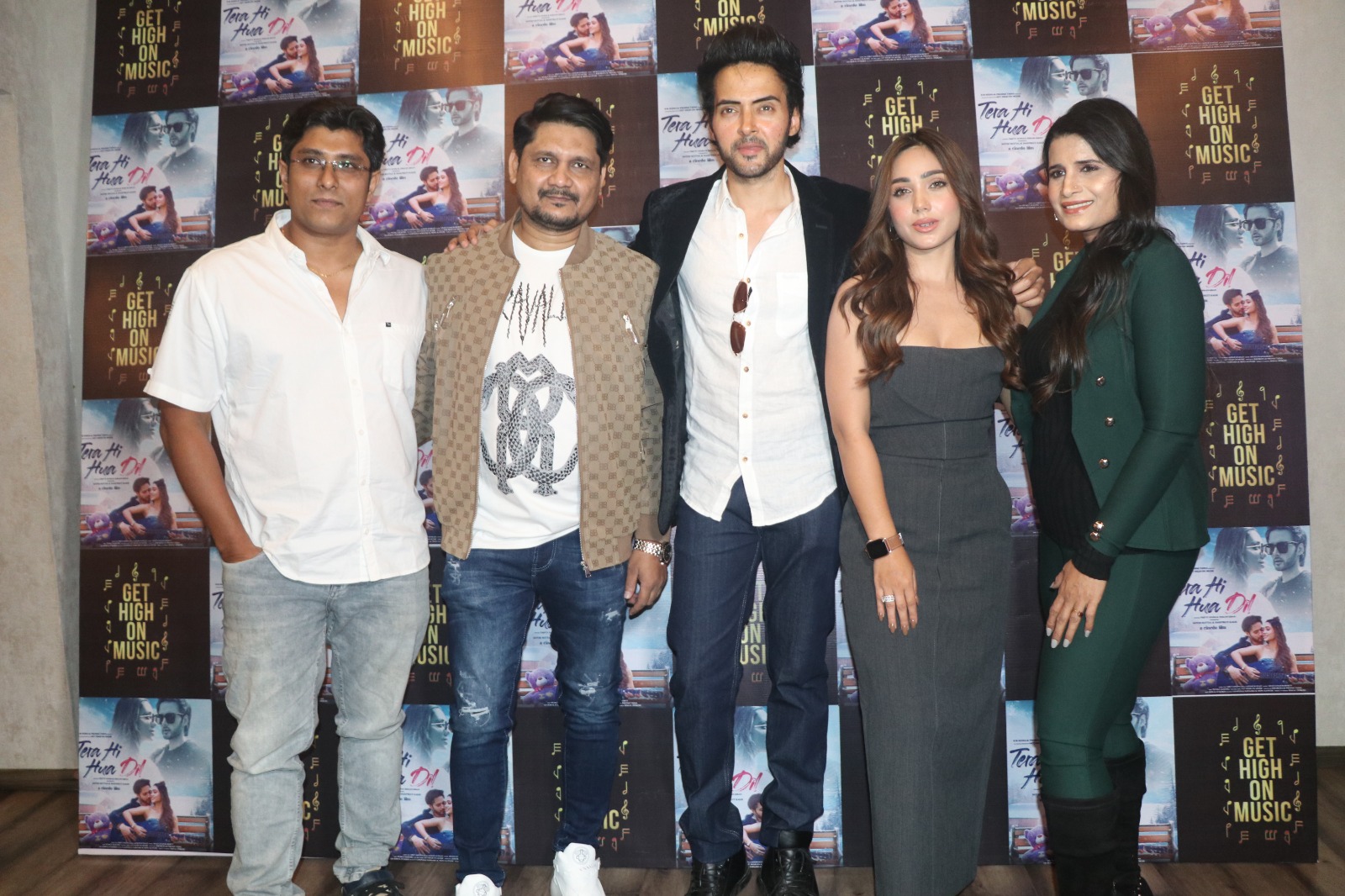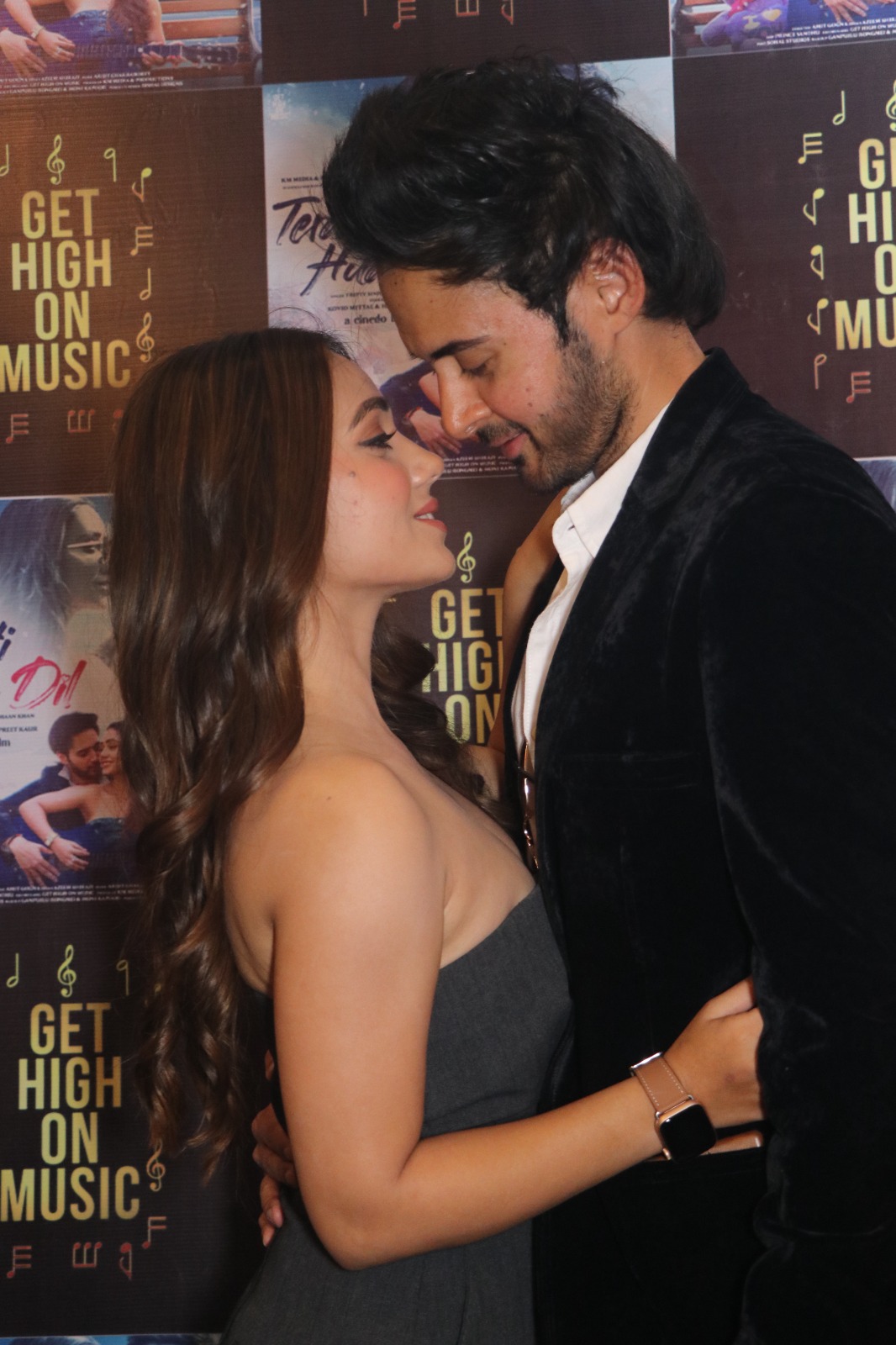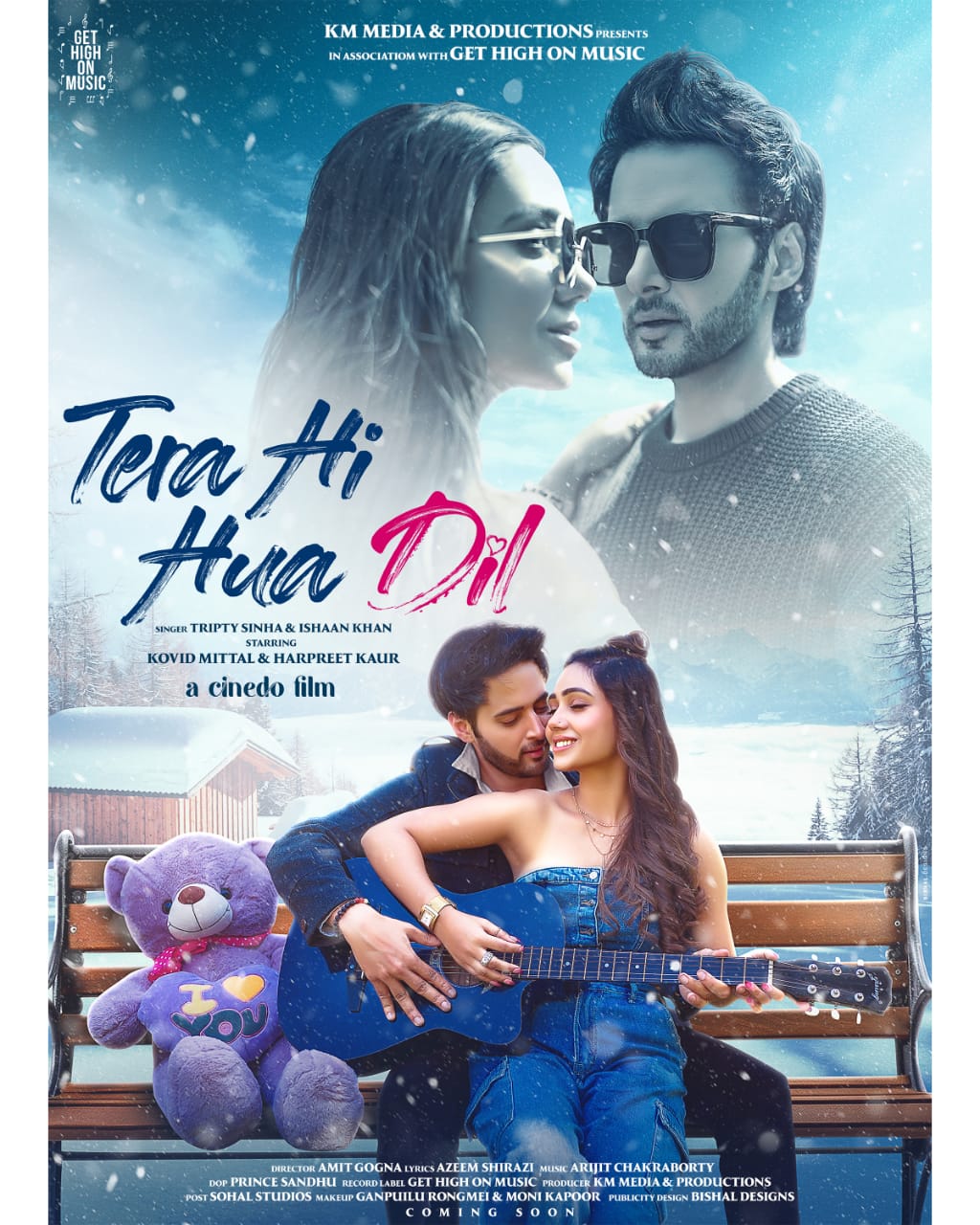 "Kabhi Jo Badal Barse" fame Azeem Shirazi is the lyricist, music by Arijit Chakraborty
The latest music video "Tera Hi Hua Dil" starring Kovid Mittal and Harpreet Kaur was grandly premiered at Red Bulb Studios, Mumbai. The singers of the song are Tripty Sinha and Ishaan Khan, while famous Bollywood lyricist Azeem Shirazi, who has written countless songs like "Kabhi Jo Badal Barse", has written the words of this beautiful song. Music composer is Arijit Chakraborty. The music video is produced by KM Media & Productions.
Get High On Music Presents song Tera Hi Hua Dil is going to be released on Friday, 10th November. The people present here greatly appreciated this song of Kovid Mittal and Harpreet Kaur and said that this is a very good video based on the innocent emotion of love. Director Cinedo has given amazing direction. Both the actors have acted excellently.
The media persons present here also liked the storyline and theme of the song and said that this video is going to be a blockbuster.
Kovid Mittal said that the famous Bollywood lyricist Azeem Shirazi has a huge credit for this song and my music label "Get High on Music" being recognized to this extent. He inspired me to start my own music company. Although this music label is mine but it is the gift of Azeem Shirazi. I have been a big fan of his ever since I heard his song Kabhi Jo Badal Barse.
Kovid Mittal worked in advertisement films for many big brands including HDFC Bank, Myntra, Manyavar. After becoming an engineer, he did not want to do a job, so he started directing ad films. Then he did theater for 4 years. He acted in many plays in Mumbai, Chennai and Kerala.
Kovid Mittal says that Get High on Music is a music label which has doors open for all talented actors, singers, composers and lyricists. Ali Haider debuted in one of our songs, Tu Mere Liye Bana Hai. Bharat Sinha debuted in my first song Awara Hu. Harpreet Kaur is debuting in a Hindi album in Tera Hi Hua Dil.
Azeem Shirazi told that Tripty Sinha is my Rakhi sister and an amazing singer. When we composed this song, its words came to our tongue immediately. Tripty Sinha has sung it very beautifully. She has sung many songs, many of her songs are also upcoming.
When Tripty Sinha sang this song here, everyone applauded and appreciated her voice.
Harpreet Kaur said that I have done some Punjabi songs but this is my first Hindi song about which I am very happy and excited. I sincerely thank Kovid Mittal and Tripty for giving me such a lovely music video.
The interesting thing is that Kovid Mittal is an engineer but he is passionate about modeling, acting and film making. After completing his mechanical engineering studies, Kovid Mittal turned to modeling and acting. He started modeling since college and won the title of Mr. Youth Bangalore. After that modeling and acting became his passion. Even during the pandemic, he was making short films and documentary films. He made a 90-minute documentary, 3687 Meters Black Peak, which also received several awards.
In response to a question regarding his name, he said that Kovid is a Sanskrit name which is derived from Hanuman Chalisa which means wisdom.