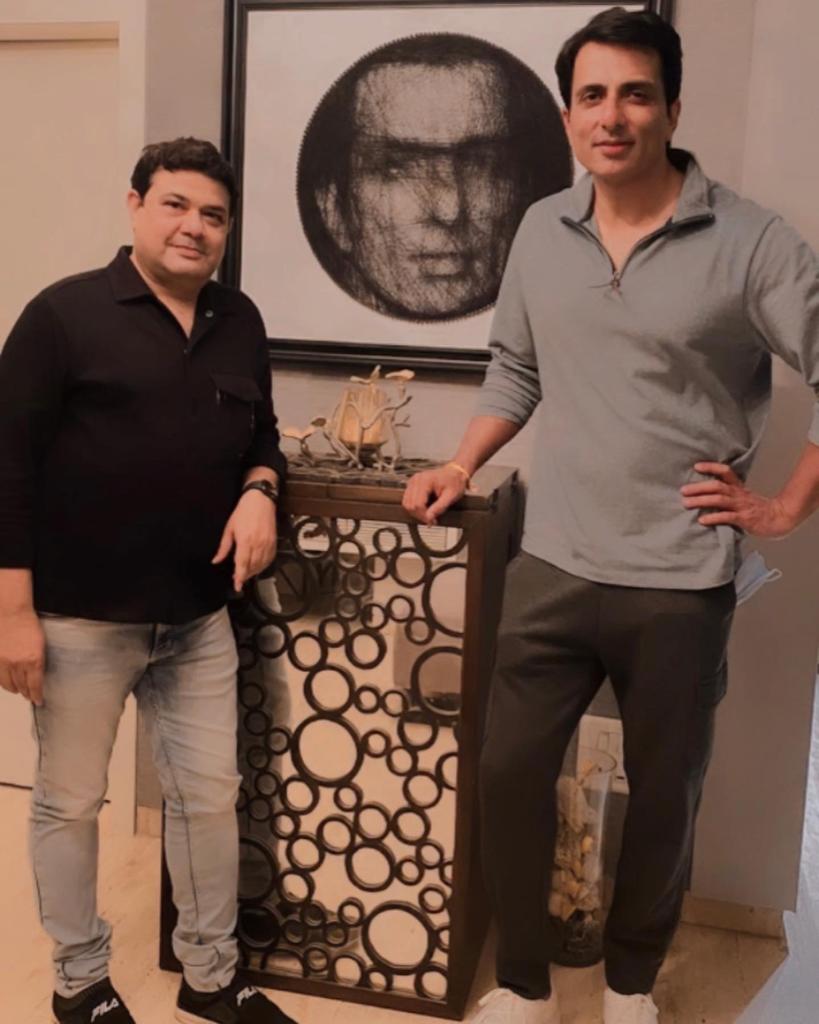 India's biggest ever podcast 'Commander Karan Saxena' has arrived on Spotify. Sonu Sood is the voice of Commander Karan Saxena. Sonu Sood- who served India during Covid pandemic by helping stranded Indians reach their homes. Now Sonu Sood, by becoming Indian spy 'Commander Karan Saxena', is all set to take on enemies of nation.
'Commander Karan Saxena' is a series based on novels of famous bestselling novelist in Hindi- Amit Khan. The series is streaming now on Spotify. Amit Khan revealed how Sonu Sood became his character 'Commander Karan Saxena'.
"When I was working on this series with Spotify India Podcast Head- 'Dhruvank Vaidya' and 'Unni Nambudripad', we had the vision of making this India's biggest podcast. We needed a Hero who could become Commander's face and voice. We thought about many actors but they did not have the crux that matched Commander Karan Saxena's character. Commander Karan Saxena is a 'One Man Army' character. He is willing sacrifice his life to save 130 crore Indians. He beholds the power of a defence force. As soon as Sonu Sood's name came up, we realised that we have found our Hero- our Commander. The spirit of serving India in Commander is exactly what Sonu Sood has inside him. That is what inspired him to serve India during Covid pandemic. It was remarkable. Now it was time to fight enemies of nation. When Sonu Sood was proposed for the task, he liked this character very much. No doubt, it is true that Commander Karan Saxena and Sonu Sood are synonymous. Now Sonu Sood has arrived on Spotify as Commander Karan Saxena to create history."
Amit Khan has thrilled the viewers in the web series 'Bichhoo ka Khel' which was produced by Ekta Kapoor. More than 100 novels written by him have already been published. His brand new novel 'Nayika' has been recently published by Penguin Random House. Film rights of 'Nayika' have already been purchased by 'Pen Studio' (RRR, Gangubai Kathiyawadi fame).